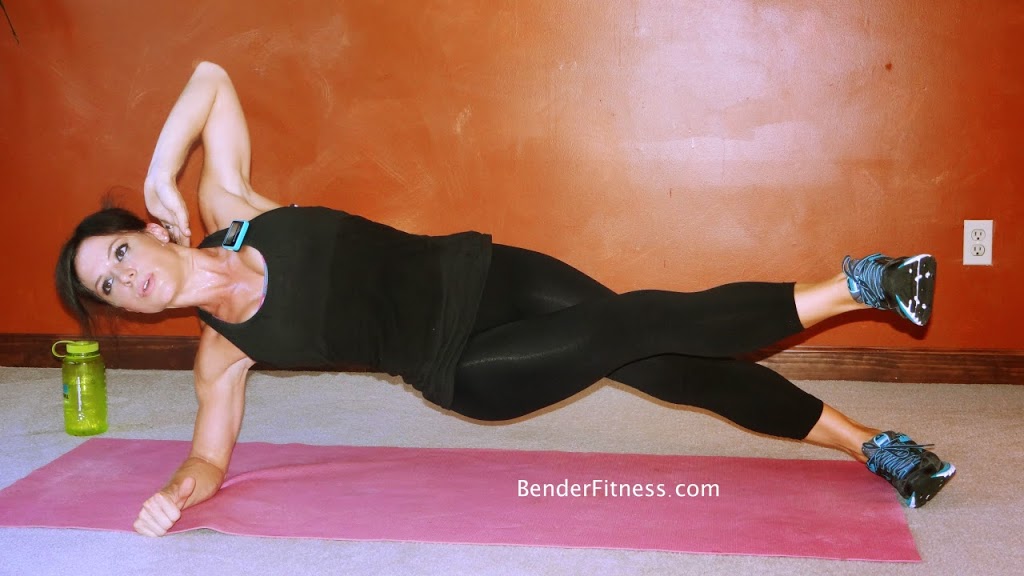 Hi Everyone!

Tonight's workout is focused on sculpting the midsection and burning fat. One round takes 15 minutes, and you can repeat it up to 3x. The routine incorporates movements to get your heart rate up and burn fat, with core strengthening moves. It works your midsection from every angle, which is key to having a tighter, more sculpted core.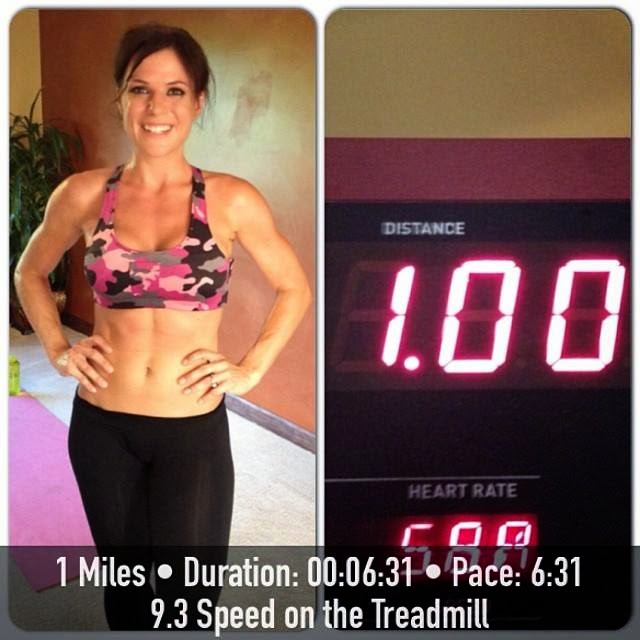 Tonight I went through the workout 1X and paired it with two mile repeats on the treadmill. I did my first mile at a hard pace. It was mentally challenging. During runs my mind wants to give in and quit, even when my body is handling the workout. I like running at a comfortably challenging pace, but pushing beyond that is tough. That push (and struggling through it) is one of the best ways to improve your running speed, so I am going to keep incorporating faster running into my workout routine.

I completed my first mile in 6 minutes and 31 seconds. I took a quick rest and then I slowed down my second mile to 7 minutes and 28 seconds. The second mile felt so good, and like a comfortable pace compared to the first mile. It doesn't matter what your paces are, incorporating speedier work (at your own pace) will help you get faster. You will be amazed at what you are able to accomplish, and how quickly your perception of your running paces will change.

I hope you enjoy today's workout! See you tomorrow.
Melissa
PS You can find me on Facebook, Instagram, Twitter and Pinterest. Jesse has also been posting sneak peek workouts moves/tutorials on his Instagram page.
Click the link to get your own Gymboss Interval Timer!
Set your timer for 15 rounds of 10/50.

1. High Knees
2. V-Up
3. High Knees
4. Side Plank Leg Lift (right)
5. High Knees
6. Side Plank Leg Lift (left)
7. High Knees
8. Bicycle
9. High Knees
10. Crab March
11. High Knees
12. Frogger
13. High Knees
14. Rock the Boat
15. High Knees

Repeat 1-3X