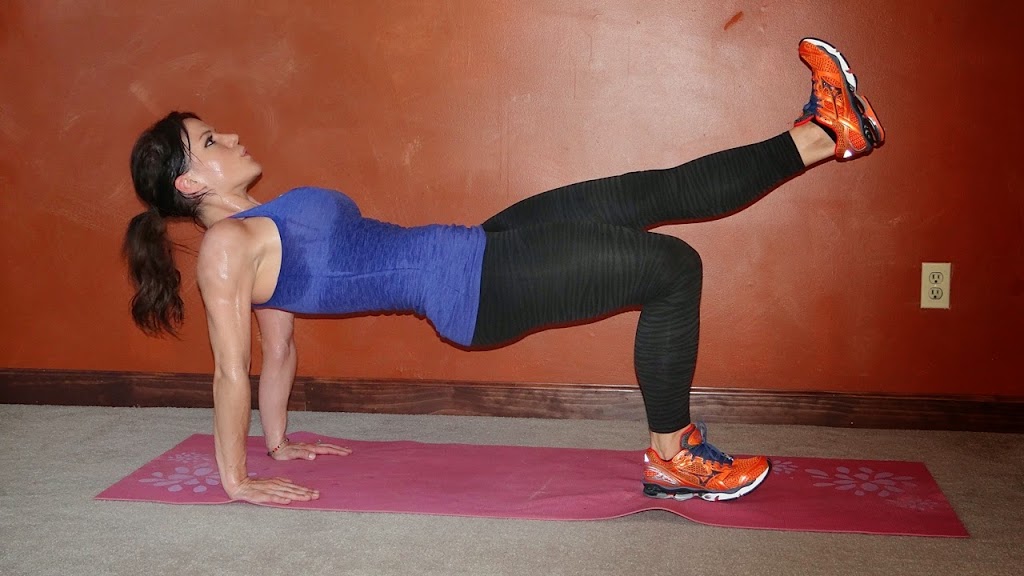 Hi Everyone!
I hope you're ready to HIIT It! This 20 Minute HIIT workout had me dripping sweat!
This workout utilizes movements that strengthen your entire body, while focusing on the Lower Body. I love compound movements which require you to utilize more than one joint to complete a movement. Compound exercises are one of the most effective ways to maximize the results of your workout.
As always, focus on form throughout the routine. If you need to stop and catch your breath or shake out your muscles that's okay, just get back into the workout as quickly as you can.

If you are joining me for the challenge don't forget to check in on Facebook, Instagram or Twitter. The check in posts are a great way to stay motivated and on track. 🙂
Enjoy!
Melissa

Equipment: Gymboss Interval Timer set for 15 Rounds of 10/50.
1. Single Leg Frogger to Warrior III (right)
2. Single Leg Frogger to Warrior III (left)
3. High Knees
4. In/Out Squat Jump
5. Curtsy Lunge Kick (right)
6. Curtsy Lunge Kick (left)
7. High Knees
8. In/Out Squat Jump
9. Single Leg Hip Thrust (right)
10. Single Leg Hip Thrust (left)
11.High Knees
12. In/Out Squat Jump
13. Table Heel Press (right)
14. Table Heel Press (left)
15. High Knees
16. In/Out Squat Jump
17. Down Dog Heel Press (right)
18. Down Dog Heel Press (left)
19. High Knees
20. In/Out Squat Jump