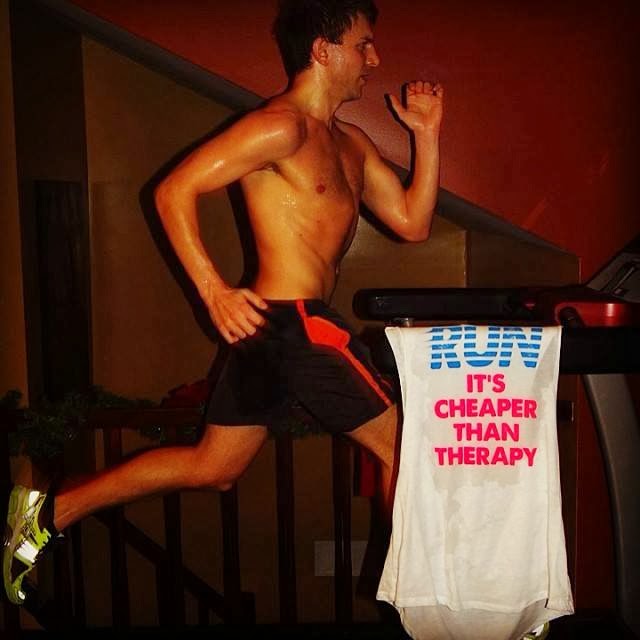 By Ed Shephard

If you want to begin running and keep running, then you need to get off to a good start. If you get off to a good start, it's more likely that your experience will be enjoyable and injury free, rather than frustrating and injury filled. If you have a good first month, you'll find that you are motivated to continue running. Three keys to starting and sustaining a running program are: being patient, getting adequate rest & recovery, and practicing moderation.
Patience is one of the most important attributes any runner, novice or veteran, can possess. You need to remember that you didn't get out of shape in one day and you won't get back in shape in one day. Even after you have been running for a while, you'll need to remind yourself that improvement will come from maintaining a consistent level of running. Getting caught in cycles of overtraining, injury, and time off is no way to either improve or enjoy running.
To maintain a consistent level of running that will keep you injury free and and experiencing steady improvement, you'll need to allow your body to get adequate rest and recovery between runs. Improvement comes from repeated cycles of training and recovery, not just the training. Think of training as pushing down on a diving board and rest & recovery letting the board spring up. Too much training, without rest, is like continually push the diving board down without ever letting it spring back up. Eventually, the board breaks(you get hurt). The biggest mistake runners make is trying to do too much too soon, or making big increases in mileage that their bodies aren't ready to handle. You need to remember that your body's cardiovascular system will adapt to training more rapidly than your muscles, ligaments, tendons, and bones.
This difference in how quickly different parts of your body adapt to running can lead to issues with your legs. Your recent increases in training might not be tiring you out and you might not even notice anything with your legs until things like shin splints, tendonitis, or stress fractures suddenly appear. In the long run (no pun intended) you will be healthier and more likely to still be running, if you error on the side of doing too little rather than too much running. This is particularly true when you are beginning to run, or are returning to running after a long break. It is much wiser to do one less mile, go a little slower, or take a day off than risk getting hurt. The cost of losing an extended period of time to injury will be much greater than the benefit from squeezing in some running that you should have skipped.
Every runner is unique and every runner must exercise good judgement in answering three questions about their training: how far, how fast, and how often. The answers to these questions depend upon your current level of fitness and how your body responds to training. The toughest part of starting and maintaining a running program is making it through the first month. By being patient, getting adequate rest & recovery, and training at a moderate, but consistent level will make it much more likely that you'll have a good experience with running and be on your way to becoming a lifelong runner.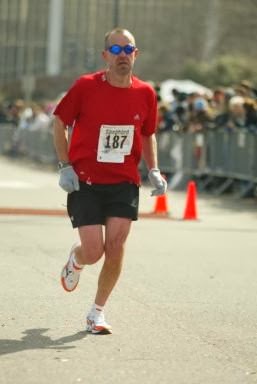 Ed Shepherd finishing the DC Marathon
About Ed Shephard:

Ed "Shep" Shephard is an accomplished runner and Cross Country/Track Coach. Shep was inducted into Westminster's Athletic Hall of Fame for his accomplishments in Cross Country and Track including setting records in the 1500, 5000 and 10,000-meter runs.

Shep has a passion for running, and has coached many runners to successful running careers in high school and beyond. He has coached multiple cross country runners and track athletes, from sprinters to jumpers, to the top 10 at States.

Shep has successfully competed in races of all distances and is a fountain of knowledge in all things running related. He was the first coach Jesse Bender ever ran for, and they continue to run together. He is the person the Benders turn to for running advice.