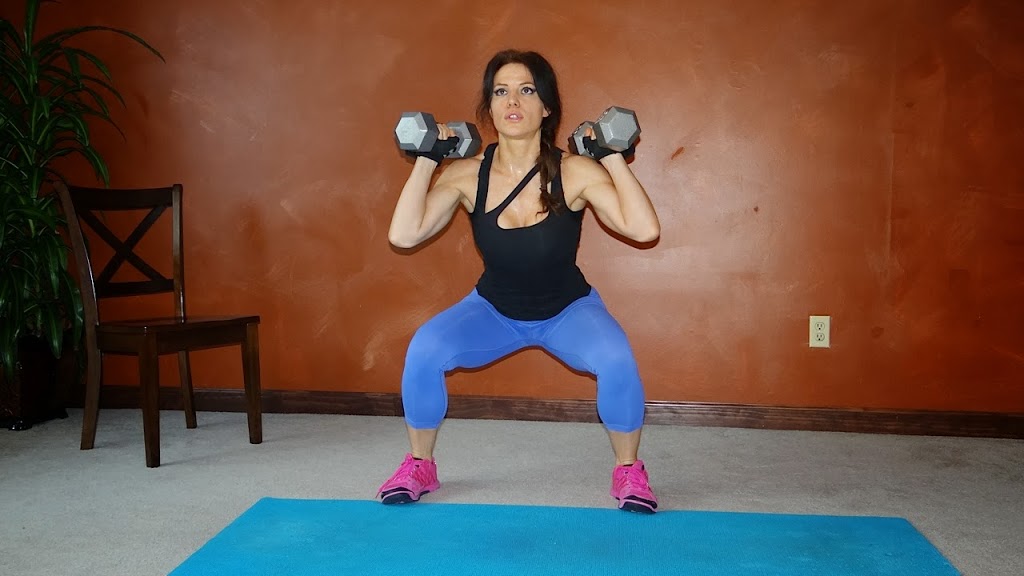 Hi Everyone!

For my workout today I used dumbbells. It's a quick workout, and it can be repeated. As always the breakdown is below.

I have been fighting a bad cold/allergy since Wednesday and I'm still not 100%. It felt good to finally be able to workout, but it was definitely challenging.

I posted on my Facebook page asking if anyone was interested in another 30 Day Challenge for the month of March. The response was overwhelmingly positive, so March 1st marks the start of another challenge. 🙂

It's going to be a good one! Enjoy the workout today. Hopefully tomorrow I will be back up to full speed, and feeling healthy. See you then.

Melissa



Repeat 1-4X
*If using body weight reps can be increased to 15 or 20.
1. Wide/Narrow Squat
2. Warrior Deadlift (right)
3. Warrior Deadlift (left)
4. Lunging Fly
5. Goddess Twist
6. Runners Lunge Row
7. Romanian Deadlift
8. Split Squat (right)
9. Split Squat (left)
10. Supergirl Row