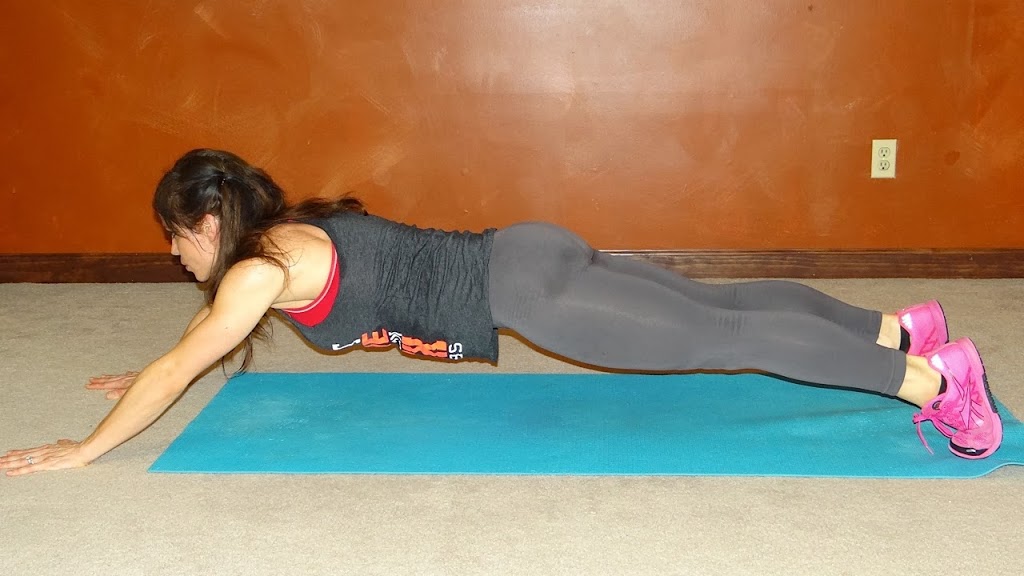 Hi Everyone!
This was my workout last night, and we will be doing a variation of this workout again tonight with our Boot Camp class.
One round takes 16 minutes, and the workout can be repeated. Tonight we will complete 3 rounds with our class for a total of 48 minutes of hard work.
I also got outside for a 3.6 mile run yesterday with Jesse. The temperature was about 19 degrees F. It was cold, but it felt amazing to be outside. It has reached that time of year when I am anxiously awaiting spring, sunshine, and warmer weather.
I hope you enjoy this workout!
Melissa
10/50 Second Intervals.
*I used a 15 lb dumbbell for one exercise. You can use a weight of your choice, or complete the exercise with body weight.

1. Mountain Climbers
2. Side Lunge Kick (right)
3. Side Lunge Kick (left)
4. Mountain Climbers
5. Tricep Extension Squat
6. Tuck Jump
7. Mountain Climbers
8. Temple Tap Abs
9. Plank Walk Out
10. High Knees
11. Side Plank Hip/Leg Lift (right)
12. Side Plank Hip/Leg Lift (left)
13. High Knees
14. Knee Drop Plank
15. Hip Lift Hook
16. High Knees