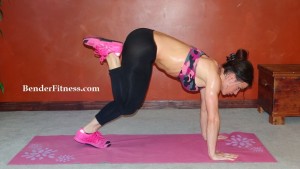 Hi Everyone!
Today's workout was intense! It's day 15 of the 30 Day Workout Challenge, and I wanted to go hard. 🙂 This workout will get your entire body working on high, with major fat burning.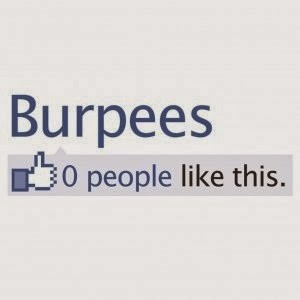 Prior to this workout I hopped on the treadmill for a 30 minute run. I got in 4 miles and felt great the entire time. I definitely felt the fatigue from my run when I was going through this routine!
I am often asked about the benefits of doing cardio pre- or post-workout. Both methods are beneficial, so I like to switch it up. For this workout I think I would have been able to push harder through it if I did the cardio afterwards or split it into two miles pre, and two miles post. However, running or doing a thorough warm-up is also beneficial because your body is already running and ready to optimize your calorie burn.
Melissa
30 Seconds Cardio, 50 Seconds Max Reps
*I accidentally skipped one exercise so this is a 19 minute workout.
*I chose Burpees for my cardio. Other options include: Jump Rope, High Knees, or Jumping Jacks

-Burpee
1. Pendulum Hop
-Burpee
2. Frog Hopper
-Burpee
3. Curtsy Lunge Kick (right)
-Burpee
4. Curtsy Lunge Kick (left)
-Burpee
5. Mountain Runners
-Burpee
6. Plank Jack
-Burpee
7. Rockette Kicks
-Burpee
8. Speed Skater
-Burpee
9. Double Kick Lunge Jump
-Burpee
10. Leg Lift Plank
-Burpee
11. Plie Jump
-Burpee
12. Mountain Climber
-Burpee
13. Side Lunge Lift (right)
-Burpee
14. Side Lunge Lift (left)