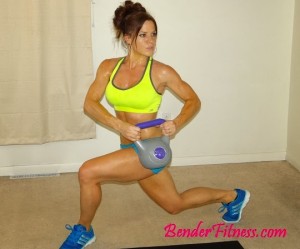 Good Morning Everyone!

I woke up bright and early today, full of energy and ready to go. 🙂

I planned on working out last night, but I unexpectedly worked 11 hours yesterday. That gave my ankle an extra day of rest. I will be filming a new workout today. Remember, missing one day doesn't ruin your efforts or mean that it's time to give up.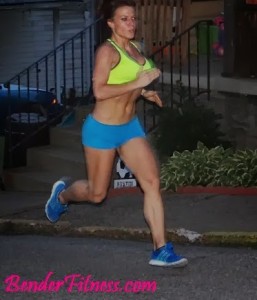 Often people get thrown off course when they miss a workout. It can be hard to get back into the groove, but you can do it. You are creating a healthy lifestyle, and that requires flexibility.

For those of you that can't wait for today's workout this is an older one that I really enjoyed. The day that I filmed this workout I followed it by 4 hill sprints.

Enjoy the workout! There will be a new one posted later today.
Melissa



All Levels: Max reps for each 60 second interval, 30 seconds cardio of choice between each exercise.

*I wrote my cardio bursts in the breakdown, you can follow along with me or select your cardio of choice. You can select one form of cardio or alternate.

1. Curtsy Lunge Hop
cardio: high knees

2. Mountain Climber Hop
cardio: burpee

3. Angel Abs
cardio: high knees

4. Sumo Pushups
cardio: Jumping Jacks

5. Leg Series (right)
cardio: high knees

6. Leg Series (left)
cardio: burpee

7. Temple Tap Abs
cardio: high knees

8. Frogger Crunch
cardio: Jumping Jacks

9. Chair Twist
cardio: burpee

10. Prone Heel Tap
cardio: burpee