Beginner: 10 reps
Intermediate: 15 reps
Advanced: 20 reps

*These movements are challenging! If you have trouble with a move, work your way up to it. 🙂 

1. Temple Tap Abs
2. Side Kick (right)
3. Side Kick (left)
4. Boat Extension
5. Side Plank Toe Touch (right)
6. Side Plank Toe Touch (left)
7. Bicycle
8. Curved Hip Lift
9. Knee Tap Plank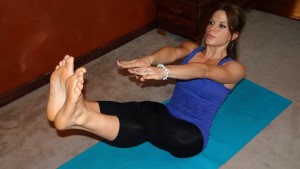 Hi Everyone!
This was my late night workout yesterday. It's a challenging core workout. This workout is designed to work every aspect of the core, building strength and stability. 
Our days have been absolutely jam packed lately! This weekend I have two full days of continuing education courses, but over the next few weeks I am looking forward to it slowing down again. 🙂 
I just got back from another meal out, with some fabulous company (my mom). On my way home I reflected on how overly full I am, and how much I have been eating out over the past week (anniversary night, anniversary weekend away from home, birthday party at work (and subsequent party leftovers the next day), birthday party at a restaurant, and dinner with my mom tonight). 
My body feels all of those meals out. I feel sluggish, puffy, and overly full. While I enjoyed all of the meals, and more importantly the company, it's time for me to recommit to my normal clean eating style. I prefer foods cooked at home, and I feel better when I eat them. For the rest of the month I will be eating all home cooked foods. Which should make for some good recipe sharing. 🙂 I will be making an exception for my sister's birthday at the end of the month, but I will focus on choosing whole foods. 
Enjoy the workout! 
Melissa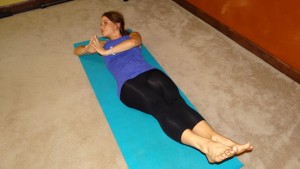 Temple Tap Abs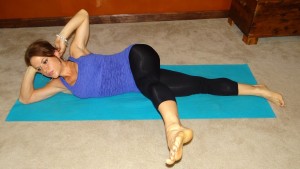 Side Kick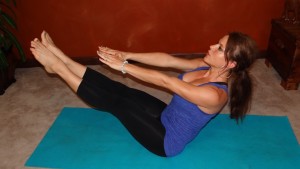 Boat Extension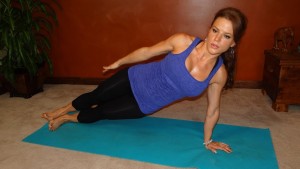 Side Plank Toe Touch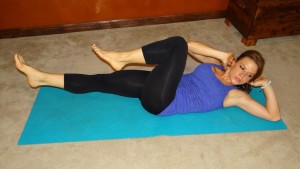 Bicycle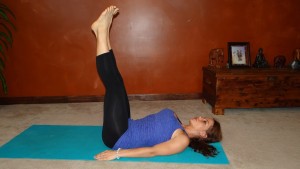 Curved Hip Lift Part 1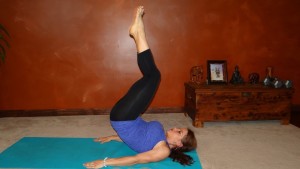 Curved Hip Lift Part 2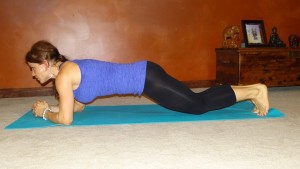 Knee Tap Plank