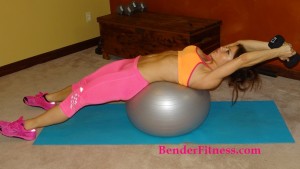 Hi Everyone!
This was my workout last night. I had fun switching it up and using a stability ball. It was a nice (and challenging) change.
We are still trying to get unpacked and get settled in so I only had time to go through this workout once. It can be repeated if you have more time. 🙂
If you don't have a stability ball don't worry, you can perform the majority of these movements with your own body weight. The stability ball does add an extra element of challenge to your balance and core.
I hope you enjoy the workout! The video is below.
Melissa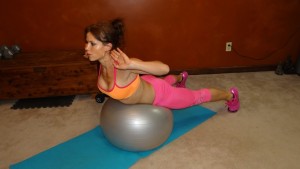 Beginner: 10 reps
Intermediate: 15 reps
Advanced: 20 reps

1. Squat and Stretch (dumbbell optional)
2. Hip Lift
3. Butt Pull
4. Decline Crunches
5. Bridge
6. Side Crunch (right)
7. Side Crunch (left)
8. Butt Lift
9. Reverse Crunch
10. Leg Lift