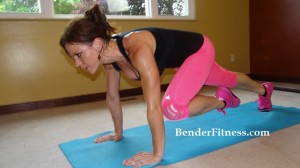 Hi Everyone!
It felt so good to get in a hard workout today! Being off my normal workout schedule has been both frustrating and motivating, because now I am raring to go! This was a tough workout to start getting back on track with, but it was just what I needed. This is a major fat burner, that also focuses on creating lean muscle.
I did one round for reps (20 reps per exercise, 100 High knees, 60 Mountain climbers), and then filmed the video interval style. It was challenging, and I loved every second of it.
We are getting settled into our new house!
I hope you all enjoy the workout,
Melissa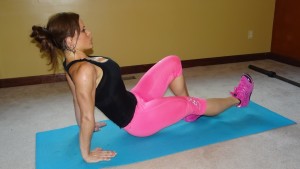 Max Reps 50 seconds, 10 seconds rest between exercises

1. Mountain Climbers
2. Jump Squats
3. High Knees
4. Lunge Jumps
5. Russians
6. High Knees
7. Frogger
8. Plie Jumps
9. High Knees
10. Hip Thrust (right)
11. Hip Thrust (left)
12. High Knees
13. Pendulum Hop
14. Burpee
15. High Knees