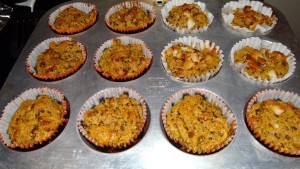 Hi Everyone,
If you're like me you love muffins. Home baked goods are my weakness in the world of sweets. That is why I was so excited to try out 10/10 Protein Muffin Mix. The product creator, Dana Gran, was nice enough to send me a sample of her product. I think I'm hooked!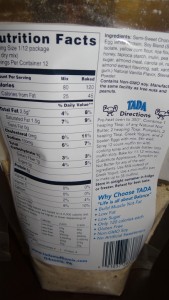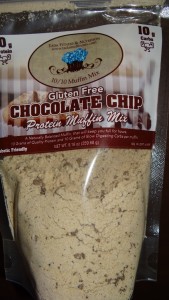 Dana sent me two flavors of muffin mix: Chocolate Chip and Raisin Walnut. I started out with the Chocolate Chip. Sunday is my food prep day, so I will probably bake the Raisin Walnut today. The muffins were moist, delicious, and tasty. I was able to make 12 small muffins, which gave me something sweet to add to my lunch or start my day off with some protein. It was also a great way to satisfy my sweet tooth, while eating something healthy. One muffin is 1 Point on Weight Watcher's.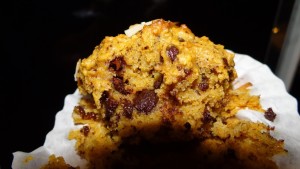 Ingredients: Muffin Mix, 2 Eggs, 2 Heaping Tablespoons of Greek Yogurt, 2 Heaping Tablespoons of Pumpkin Puree, 1 Heaping Tablespoon Nut Butter (I used Almond Butter). Mix all ingredients, bake at 375 degrees for 11-12 minutes, and enjoy! I added some unsweetened coconut to the top of 4 of the muffins before I baked them, and it was a delicious addition. 
You can find the muffin mix at amazon.com at this link: 
Or you can check out Dana's website: www.tadamuffinmix.com