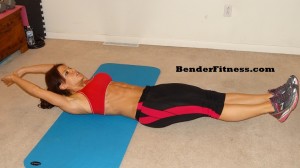 Hi Everyone!
Tonight's workout is all about Arms and Abs. This workout targets the key muscle groups from a variety of angles to maximize the benefits. I am often asked for workouts targeting the arms and abs. It becomes more common as warm weather nears, and people want to wear bikinis and tank tops. It's never to early to get started!
I am now less than 4 weeks away from my first NPC bikini competition. I will be sharing more about my diet with everyone this week. I have been meaning to take photos of my meals, but work has been keeping me super busy. I will be making time to get some photos to share.
I will also be sharing my recipe for tilapia soft tacos. I hope you all enjoy your night, and the workout!
See you tomorrow!
Melissa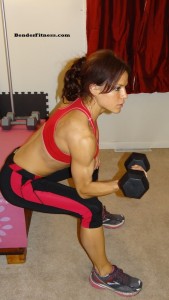 Beginner: 10 reps
Intermediate: 15 reps
Advanced: 20 reps

1. One Minute Plank
2. Tricep Dip with Leg Lift (right)
3. Pump Handle Abs
4. Tricep Dip with Leg Lift
5. Superman Heel Tap
6. Side Plank Hip Lift Reach (right)
7. Side Plank Hip Lift Reach (left)
8. Bicep Curl (right)
9. Bicep Curl (left)
10. Slow Leg Extension Circles
11. Plank Extensions
12. Full Extension Burpee