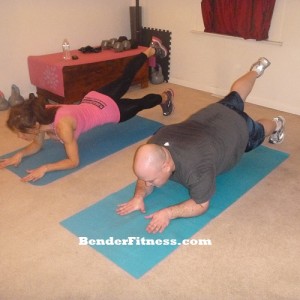 Hi Everyone!
The workout video and breakdown are posted below. Josh joined me for another workout. We are going to start amping up his workouts a bit more now that he is developing some more strength and endurance. 
Prior to this workout Josh walked on the treadmill for 25 minutes. 
This workout is full body toning workout, that also focuses on building your cardiovascular endurance. We are building and varying the workouts, so that as Josh adds this into the rotation with the other workouts we have done his body is continually challenged in new ways. 
Enjoy!
Melissa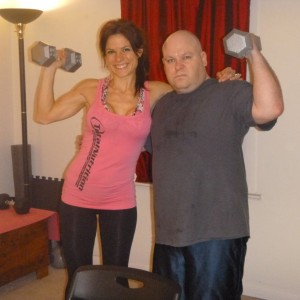 Beginner: 10 reps
Intermediate: 15 reps
Advanced: 20 reps

*Repeat 1-3X

1. Alternating Lunge Lift
2. Tricep Leg Lift
3. Extended Situp
4. Mount Climber/High Knees (30 seconds each, 10 second rest in between)
5. Squatting Side Kick
6. Tricep Pushup (right)
7. Tricep Pushup (left)
8. Bicycle
9. Mountain Climber/High Knees
10. Warrior Row (right)
11. Warrior Row (left)
12. Leg Lift Abs
13. Mountain Climber/High Knees