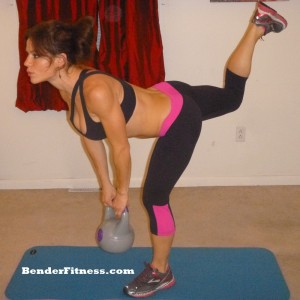 Hi Everyone!
Jesse and I went away this weekend, so I have been MIA for a few days. We planned on filming while we were away, but it didn't end up happening. I am back with a new workout today though. It is posted below. 
I have to admit it was a little bit tough to get back in the groove. When we got home I was tired, and we had a big meal at a Chinese restaurant shortly before my workout. The food was delicious, but I definitely felt the sodium in my body. Mentally I knew that I wanted to get my workout in, but it was hard to get motivated. 
Luckily when I arrived home I had a package waiting for me. That package contained a couple of FABULOUS new workout outfits from Affitnity. I have to admit a big part of my workout motivation tonight was getting to wear my new workout clothes. They are ridiculously comfortable, the fabric is supportive but soft and stretchy so I could move in any direction without feeling like anything was digging into me. Jesse was a big fan of this outfit. He couldn't stop talking about it while he was filming me. 🙂 
I hope you guys enjoy the workout! See you tomorrow. 
Melissa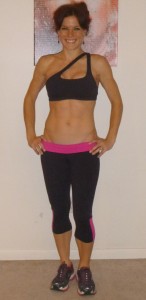 Beginner: 10 reps
Intermediate: 15 reps
Advanced: 20 reps
Repeat 1-3X
1. Jump Lunge
2. Elevator Ab Plank (right)
3. Elevator Ab Plank (left)
4. 90 Degree Leg Lift (right)
5. 90 Degree Leg Lift (left)
6. Single Leg Plank Knee to Updog (right)
7. Single Leg Plank Knee to Updog (left)
8. Jump Kick (right)
9. Jump Kick (left)
10. Hold and Roll
11. Weighted Heel Press (right)
12. Weighted Heel Press (left)
13. Hip Tap Abs