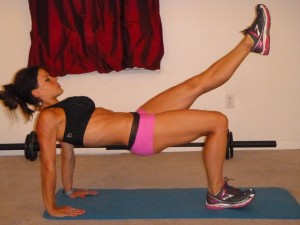 Table Pose Hip Press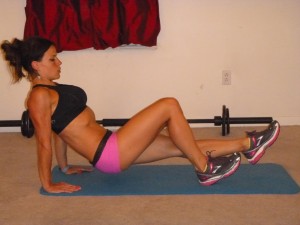 Hi Everyone!
This was my workout tonight. I went through it twice, and I am going to go through it one more time this evening with Jesse. I also posted a Burpee compilation video on my facebook page and youtube channel of the different places around the resort that I did burpees. 
Tonight's workout is a fun one. It's full body, but there is an emphasis on toning and shaping your butt and thighs. I love glute workouts. 
Also, I got new clothing in today from BodyRock Sport. I love the new outfit! It's super comfy, and the top is supportive. 
I hope you guys enjoy the workout! See you tomorrow. More workouts from my trip to Mexico will be coming!
Melissa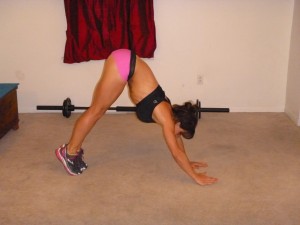 Walk Back Pushups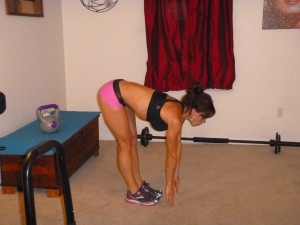 Beginner: 10 reps, 30 seconds
Intermediate: 15 reps, 45 seconds
Advanced: 20 reps, 60 seconds

1. High Knees
2. Frog Stand
3. Curtsy Lunge Kick (right)
4. Curtsy Lunge Kick (left)
5. Table Kick Lift (right)
6. Table Kick Lift (left)
7. Goddess Squat Twist
8. Rock the Boat
9. Walkback Pushups
10. Table Pose Press (right)
11. Table Pose Press (left)
12. Jumping Jacks

Repeat 1-3X