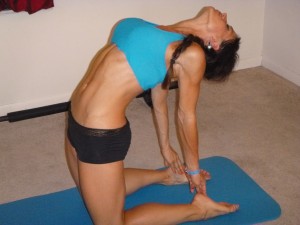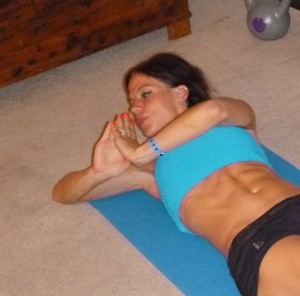 Hi Everyone,
I completed this workout last night. It's a quick core toning workout. It focuses on working your core muscles from all angles, to help pull in your muscles, and provide support to your spine and back. Having a strong core will help you be a better athlete, and protect your from injury. Plus, a sexy stomach looks great! 
Yesterday I also did a 5 mile run at an easy pace. Jesse and I coached out first cross country invitational yesterday, so we also got in plenty of walking during the event. We had gorgeous weather all day! I loved how the clouds looked, so I had to take a picture.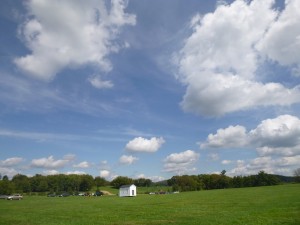 There will be a new workout today, so be sure to check back. If you're having gorgeous weather like we did here, take advantage of it! Get outside and do something active. You can run, walk, hike, ride a bike, or even take one of my workouts outside. 
Have a great day!
Melissa
Beginner: 10 reps
Intermediate: 15 reps
Advanced: 20 reps

Repeat 1-3X
Bonus: select a Cardio workout to do with this, or get outside and do a run. 

1. Supergirl
2. Russian Twist
3. Camel Pushups
4. Temple Tap Abs
5. Seated Lift