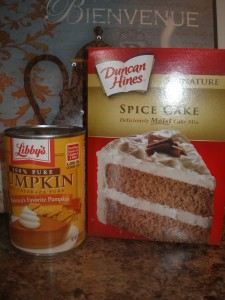 Hi Everyone,
I made low calorie pumpkin spice muffins yesterday and got great reviews from my husband and his friends! The recipe is simple, and only calls for two ingredients. I have been seeing this posted all over Pinterest so I decided to give it a try.
These muffins are delicious, and only have 180 calories each. This recipe makes 12 muffins. To give you a comparison a Dunkin' Donuts Pumpkin Muffin has 600 calories. Starbucks Pumpkin Cream Cheese muffin has 420 calories and Panera Bread Pumpkin Muffins have 590 calories.
You can use a different flavor of cake mix if you prefer. Next time I may use Devil's Food Cake, because I think it will be delicious.
Enjoy!
Melissa
Ingredients:
1 Box of Cake Mix (I used Duncan Hines Spice Cake)
1 15 oz Can Pure Pumpkin
Pre-heat over to 350 Degrees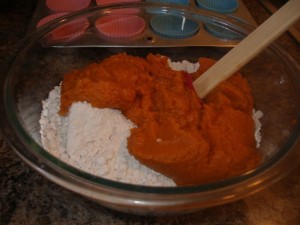 Combine Ingredients in a bowl.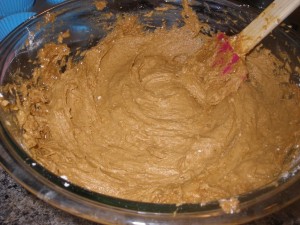 Stir/Beat until well combined. The mix will be nice and thick.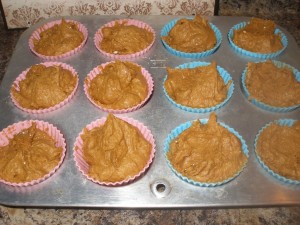 I use re-useable cupcake/muffin liners when I bake, and no butter or spray coating is necessary. Fill Muffin cups about 3/4 as pictured. For smaller muffins use less mix.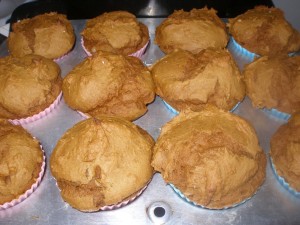 Bake 20-25 Minutes at 350 Degrees. Remove from oven when you can insert a toothpick and it comes out clean. Enjoy! These are delicious hot or cold.