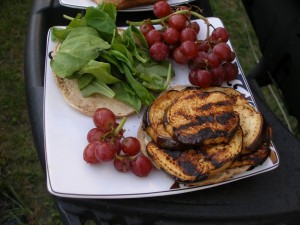 Hi Everyone!
Last night Jesse and I had a delicious dinner! We had grilled eggplant sandwiches. It was delicious, healthy, and easy to make (my favorite combination!) 
I am sharing the recipe below. This is also delicious on it's own, if you're not a sandwich fan. If you don't have a grill you can make this on a george foreman grill, or even bake it in the oven. 
Enjoy!
Melissa
Ingredients:
1 Eggplant
Hummus 2-4 tablespoons
bread of your choice
fresh baby spinach leaves
Grapes (optional side item)
Mix Ingredients:
1 1/2 Tablespoon honey
2 Tablespoon extra virgin olive oil
1-2 mashed garlic cloves
4 teaspoons balsamic vinegar
salt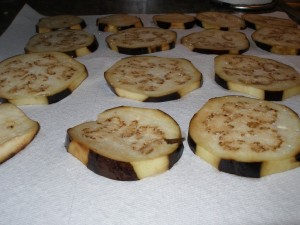 Step 1: Slice eggplant into approximately 1/2 inch rounds, and peel off strips of the skin (to make it easier to eat). Place sliced eggplant onto paper towels and lightly salt. Let sit about 15 minutes to get out excess water. Pat and dry both sides of the eggplant before moving onto the next step. 
Note: I have skipped this step before, but this step is supposed to release some bitterness in the eggplant. I didn't really notice much of a difference and thought it was good either way.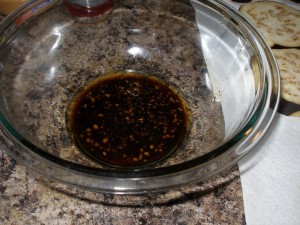 Step 2: Combine all of the other ingredients in a bowl and mix together.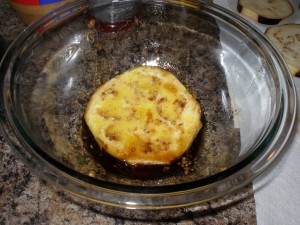 Step 3: Dip the eggplant slices into the mixture, being sure to lightly coat both sides.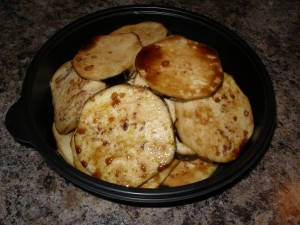 Step 4: I placed all of the coated slices into a container until we were ready to grill, and poured the extra mixture over the top. We let it sit for about an hour, but this step isn't necessary.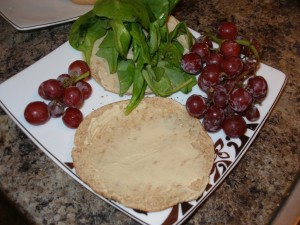 Step 5: While Jesse started the grill I got the bread ready. I used a whole wheat sandwich thin, Jesse had his on a thicker whole wheat bun. I lightly spread both sides of the bun with traditional hummus, added some fresh spinach leaves, and put red grapes on the side.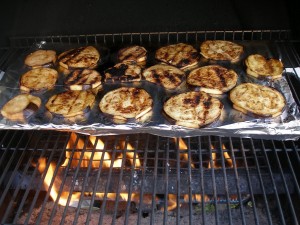 Step 6: Place the eggplant on the grill over medium heat. Cook about 3 minutes, flip, and cook about 2 more minutes. We put down tinfoil to keep it moist, and make clean up easy.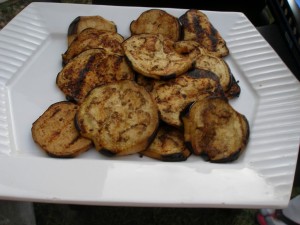 Step 7: Place cooked eggplant on a dish.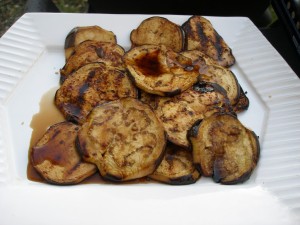 Step 8: Pour any remaining mixture over top (you can skip this step if you like it dry).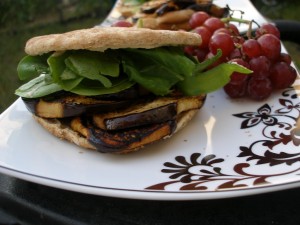 Step 9: Put eggplant on your sandwich and enjoy! The one in the picture above is mine. The one below is Jesse's. 
We both thought it was delicious! I hope you do to!