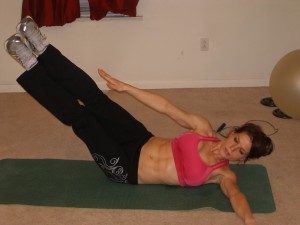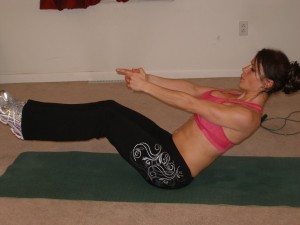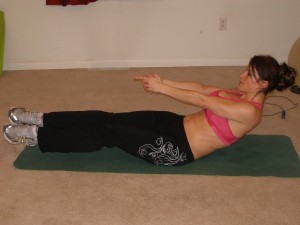 Hi Everyone!
This was my workout tonight. It only took 16 minutes, but it was an interval workout so it was tough! This one hits every area of your core, and has plenty of cardio for fat burning. Start burning off any fat in the lovehandle/muffin top areas. Hopefully I will feel this one in my abs tomorrow! 
I was getting very frustrated with jump roping in this video. I couldn't maintain jumping without hitting the curtain, the carpet, or stepping on my rope so eventually I switched out the jump rope for high knees. I wanted to keep in the high knees aspect because that movement helps work the lower ab area. 
Fitness Magazine's best blog contest is running for two more days so if you haven't voted yet please take a minute to do so now! Click Here to Vote! Or you can vote by clicking on the badge in the upper right hand corner of my page. You need to register on Fitness Magazine's website, but it's free and only takes a minute!
Thanks everyone! Have a great night! New workout tomorrow evening!
Melissa
Interval Workout: 10 seconds of rest, 50 seconds max reps in the time period

1. Jump Rope
2. Oblique V-Up (right)
3. Oblique V-Up (left)
4. Leg Lift Toe Touch
5. Temple Tap Abs
6. Jump Rope
7. Cheek to Cheek Plank
8. Side Plank Hip Lift (right)
9. Side Plank Hip Lift (left)
10. Heel Tap Abs
11. Jump Rope
12. Tricep Leg Lifts
13. Bicycle Abs
14. Scissor Reach
15. Angel Abs
16. Jump Rope