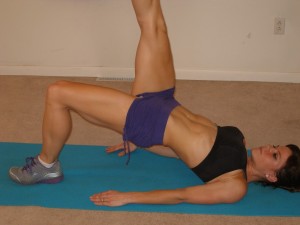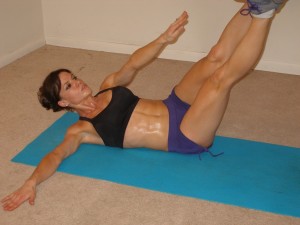 Hi Everyone,
This is tonight's workout. It's aimed at toning and tightening your entire body, with a special emphasis on the core. Before doing this workout I did an outdoor run for 5.53 miles. It was so gorgeous that I had to get outside. I've said it before, but great weather really motivates me. 
Also, a lot of people have asked me if I supplement my workouts with visits to the gym. I don't. All of the workouts that I do I film and/or write about on my blog. If I do extra running, walking or jump roping, I always share it here. Otherwise I do the workouts in my videos. If I hadn't run today I would have repeated this workout twice, and started/finished with 5-10 minutes of jump roping. 
I hope you enjoy the workout. 😀 Have a great evening. 
Melissa
Beginner: 10 reps
Intermediate: 15 reps
Advanced: 20 reps

Be sure to warm up and cool down! Sun salutations or jump roping are great for both. 

1. Side Plank Pushup
2. Leg Series (right)
3. Leg Series (left)
4. Tricep Leg Lift
5. Forward V-Up (right)
6. Forward V-Up (left)
7. Heel Tap Abs
8. Temple Tap Abs
9. Side Plank Hip Lift (right)
10. Side Plank Hip Lift (left)