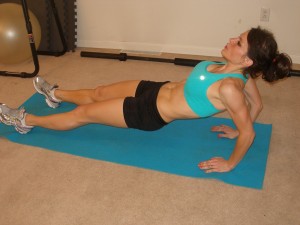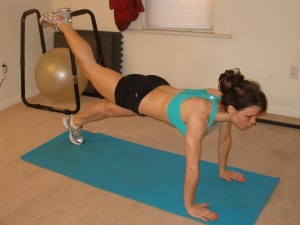 Hi Everyone!
It was a great workout day! It actually hit 80 degrees, which is heavenly to me. That meant that I filmed a workout and then I went for a run. I just can't resist the call out the outdoors when it is sunny.
The workout in the video I did today was tough! It's full body, and you will really feel it. It's only 10 exercises, but don't let that fool you. Your body gets stronger when you challenge it.
After the workout Jesse and I ran 5.66 miles. The initial plan was to repeat the workout after the run, but when I got back I decided that I had hit the perfect level of challenge. Doing more would have been to much. Like I always say, listen to your body. Your personal fitness bender should be based on your level, and the goal should always be health. Find the "just right challenge." That means you are really challenging yourself, but not pushing yourself into injury.
Have a wonderful night! Thanks for joining my fitness bender.
Melissa
Beginner: 10 reps, 30 seconds of mountain climbers
Intermediate: 15 reps, 45 seconds
Advanced: 20 reps, 60 seconds


Pushup to Reverse Plank Pushup
Pendulum Squat
Cross Mountain Climber
Superman
1 Leg Hop (right)
1 Leg Hop (left)
Plank Abs (right)
Plank Abs (left)
Open Hip Leg Extension (right)
Open Hip Leg Extension (left)