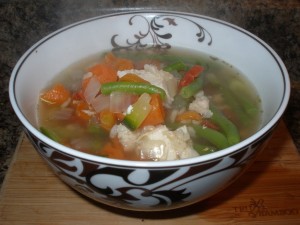 Ingredients:
2 14 oz cans of reduced sodium chicken broth
1 1/2 cups of water
1/4 teaspoon dried crushed rosemary
1/4 teaspoon fresh ground black pepper
1/2 cup thinly sliced carrots (I used baby carrots)
1/3 cup chopped onion
1 cup quick cook or instant brown rice
3/4 cup loose-pack frozen cut green beans
2 cups of chopped cooked chicken (or turkey if you prefer)
1 14-oz can of diced tomatoes with jalapenos un-drained (if you don't like it spicy just use plain diced tomatoes!)
1/4 cup fresh sliced zucchini
2 cups of fresh spinach
(you can add more veggies if you want!)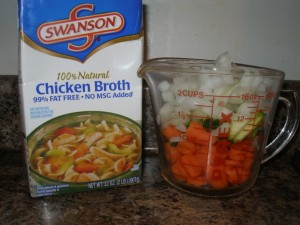 Step One: In a large saucepan combine broth, water, rosemary, pepper, carrots, onion, and zucchini. Bring to a Boil.
Step Two: Stir in uncooked rice, and green beans. Bring to a boil; reduce heat.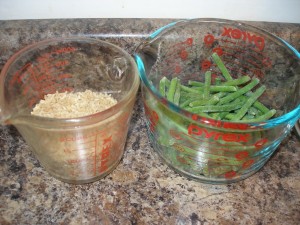 Step Three: Cover and simmer for 10-12 minutes until vegetables are tender.
Step Four: Stir in chicken, spinach, and un-drained tomatoes. Heat through.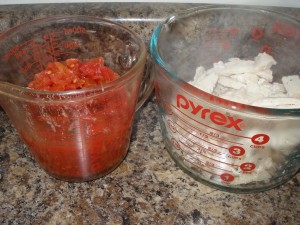 Step Five: Enjoy!