To my everlasting joy the answer is YES! These chocolate peanut butter cupcakes are delicious, packed with protein and veggies, are easy to make, and they are actually healthy!
So if you find yourself craving sweets after a workout you can choose this healthier option and feed your muscles the protein they need to heal!
I first stumbled across this recipe through Shape Magazine. I noticed that they took the recipe from: http://youngmarriedchic.com/ which is a very cool blog.
If you're ready to try it I posted the recipe below:
Ingredients:
For the cupcakes:
1/3 c. whole-wheat flour
1/3 c. white flour
1 tsp. baking soda
3/4 tsp. baking powder
1/4 tsp. salt
1/2 c. cocoa powder
1 tsp. vanilla
3/4 c. brown sugar
2/3 c. pumpkin
1 c. zucchini, grated
1 egg
2/3 c. almond milk (or skim milk)
For the frosting:
1/2 c. natural peanut butter
1/4 c. Greek yogurt
1 tsp. vanilla
1/2 tsp. stevia or other sweetener
Honey for drizzling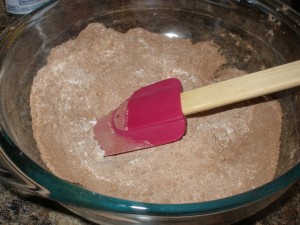 Preheat the oven to 375 degrees and place liners in a cupcake pan. Mix together the whole-wheat flour, white flour, baking soda, baking powder, salt, and cocoa powder. Set aside.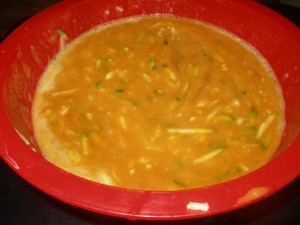 In a separate bowl mix the vanilla, brown sugar, pumpkin, zucchini, egg and almond milk.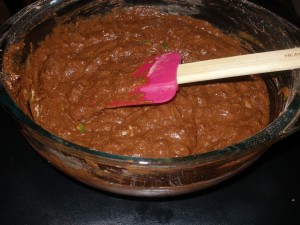 Add the flour mixture to the pumpkin mixture and stir until just combined (the batter will be thick).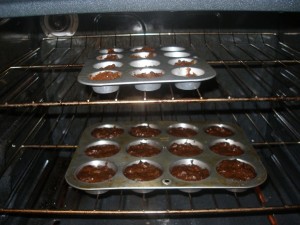 Fill each cupcake liner 2/3 of the way full. Bake for 17-20 minutes, until cupcakes are springy when touched. Let cool completely before icing.
The recipe says that it makes 8 cupcakes, but as you can see I made 12 smaller cupcakes, and 10 mini-cupcake bites. I just used a muffin pan, and mini-muffin pan to decrease the portion sizes.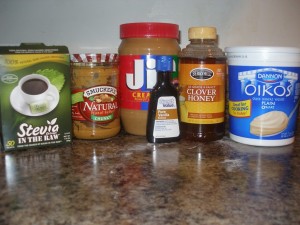 These are all the ingredients you need for the frosting. I didn't have quite enough natural peanut butter, so I mixed what I had with some Jif.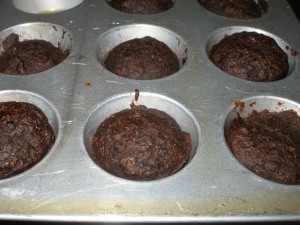 Allow the cupcakes to cool completely before frosting them.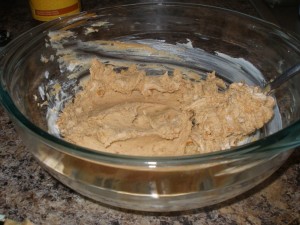 For the frosting:
Stir together the peanut butter, Greek yogurt, vanilla and Stevia. If you prefer a sweeter icing, add more sweetener to taste. (1 packet was enough for me). Ice the cupcakes right before serving. Drizzle honey over top. Due to the lack of fat in the recipe and the Greek yogurt in the icing, if not eaten immediately, the cupcakes should be kept in the refrigerator.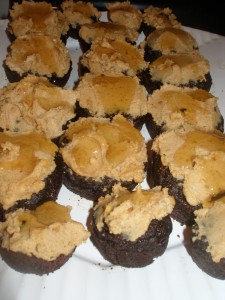 I am not the best at icing cupcakes, but they tasted amazing!
Enjoy! If you have any healthy recipes to share feel free to comment below or message me.