This is one of my favorite healthy wraps. It's delicious, and nutritious. Eating healthy is not the same thing as eating bland foods. So take some time to explore and enjoy!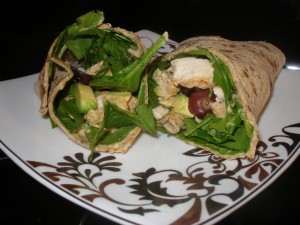 My wrap has red grapes and avocado.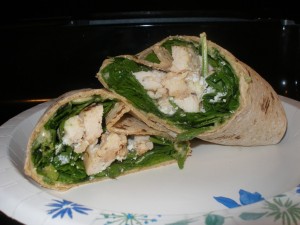 Jesse doesn't like grapes or avocado, so he gets a little bit of feta in his.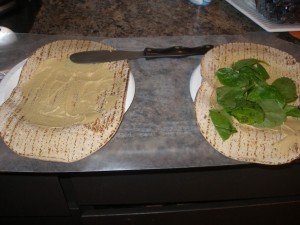 Step 1: Take a multi-grain wrap and spread a thin layer of hummus on it. Add spinach. I used fresh baby spinach.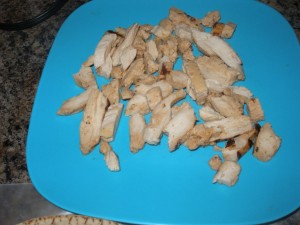 Today I used sliced chicken breast. Sometimes I use deli turkey.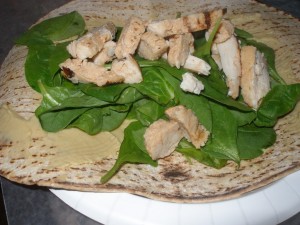 Add the chicken to your wrap. At this point Jesse's was done. I just added a little bit of crumbled feta cheese.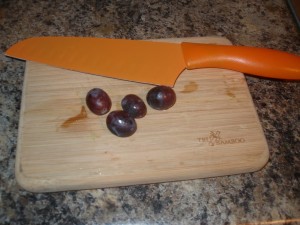 For mine I sliced 4 grapes.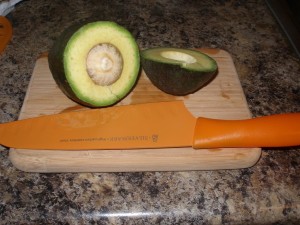 And a little bit of fresh avocado.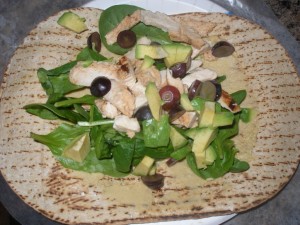 Add it to your wrap. Roll it up and you have the finished product above! This was really filling so I had half for lunch yesterday and the other half for breakfast this morning.
Enjoy! Remember being fit and healthy shouldn't make you feel deprived. Make healthy choices and you will start to feel a difference.