Hello Everyone,
Today's workout is a fun throwback routine. I filmed this workout when I was training for my first NPC fitness competition. I competed in the Bikini Category. This routine is body weight and doesn't require any equipment. I combined some timed exercises with repetition exercises.
I like the challenge of both exercise formats because they work your body differently. Of course, you also have the option of completing this workout for time. Just scroll through the video to learn all of the exercises and set your timer. When done for time this routine will take 20-minutes. With the repetitions it took me approximately 25-minutes to complete. As always, the workout video and the breakdown of each exercise is listed below.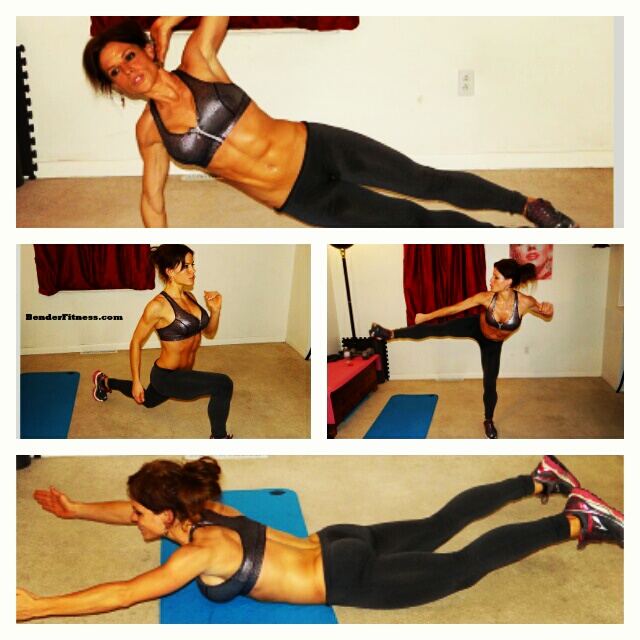 Of course, you should always be listening to your body as well. There is a line between pushing ourselves and pushing to the point of injury. So modify as needed, but learn to recognize when you need a break and when it's time to push yourself just a little bit harder. One of the most important skills you can have is the ability to check in with yourself physically and mentally and recognize what you need on a given day.
BenderFitness Gear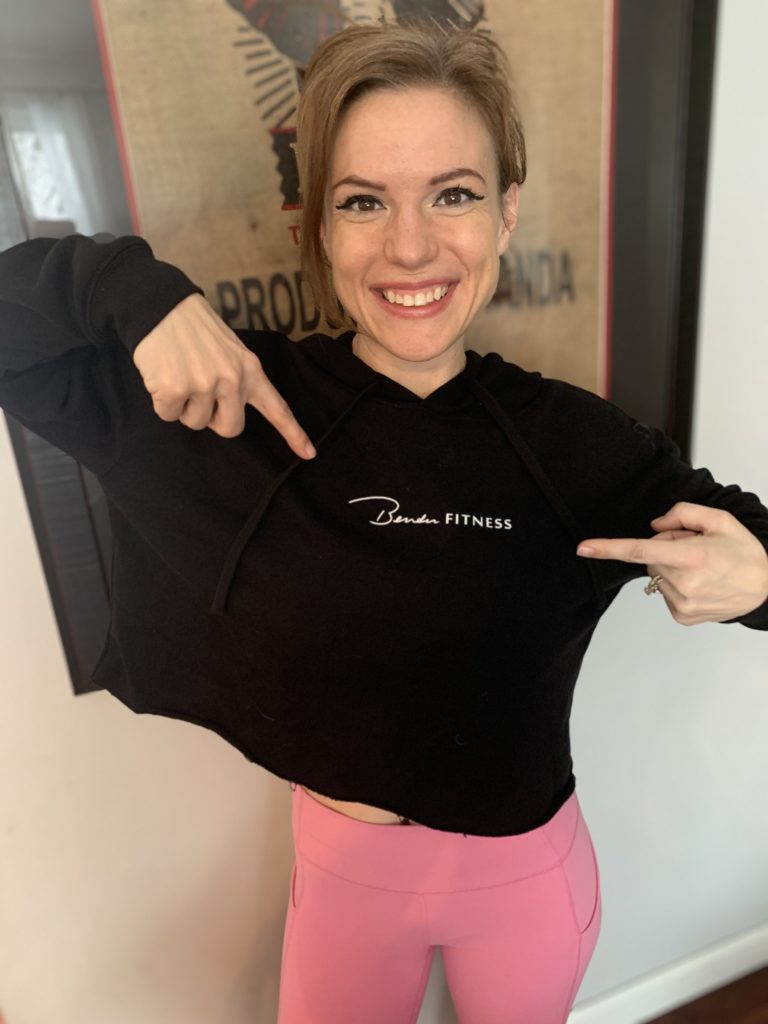 I finally added a BenderFitness shop, with some comfortable workout clothes. If you want to rock a cropped hoodie or workout T-shirt or Tank check out my shop here: https://my-store-c67ce6.creator-spring.com
I hope you like today's workout! Let me know in the comments what you thought about this routine.  
Melissa
PS You can find me on Social Media: @BenderFitness and on Facebook: @MelissaBenderFitness
PPS If you want to help support BenderFitness so we can keep bringing you new workouts, your donation is greatly appreciated: https://www.patreon.com/BenderFitness.
Beginner: 10 reps, 30 seconds timed exercises
Intermediate: 15 reps, 45 seconds
Advanced: 20 reps, 60 seconds
Or: Go for Max Reps during each 50 second interval, with 10-20 seconds of rest between exercises. 
Round 1:
1. Jumping Jacks
2. Frogger Hip Thrust
3. Pendulum Squat
4. High Knees
5. Side Plank Hip Lift (right)
6. Side Plank Hip Lift (left)
7. Jump Squat
8. Temple Tap Abs
9. Burpee
10. Russians

Round 2:
1. High Knees
2. 1 Leg Hip Thrust (right)
3. 1 Leg Hip Thrust (left)
4. Lunge Kick (right)
5. Lunge Kick (left)
6. Mountain Climbers
7. Twisting Situp
8. Plank Crunch
9. Prone Heel Tap
10. High Knees