Hi Everyone!
Welcome to Reset Workout #6. Today we are focused on strengthening our core. Each round of today's workout will take 15-Minutes. You can go through this once, or pair with with some cardio.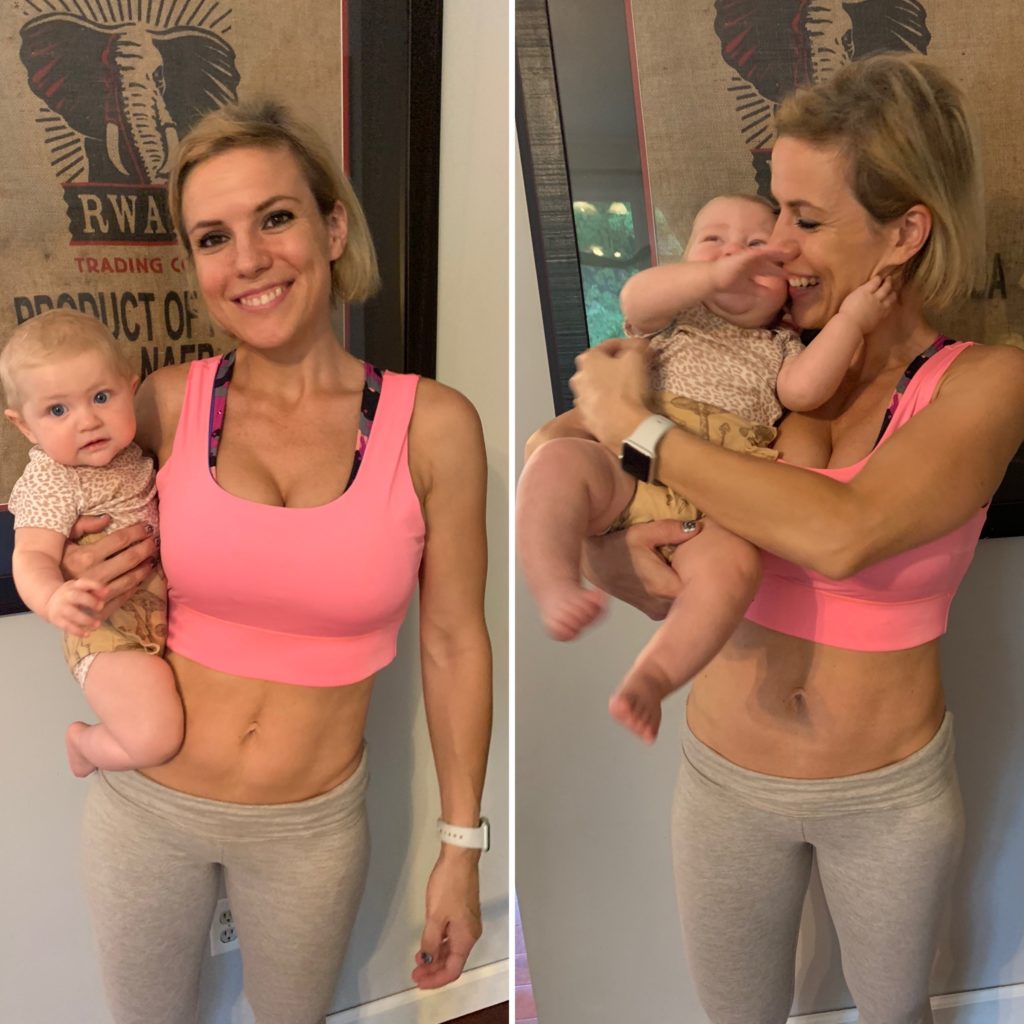 Since having my daughter, it's been a process rebuilding my core strength. It's definitely been slower than it was after my first pregnancy. I have to be more aware of keeping my core muscles engaged and maintaining good posture. I don't get too caught up in the numbers on the scale or how tight and toned my core is, because my main focus is health. My muscles are strong and getting stronger with each workout.
Remember, that at it's root exercise helps you to live a healthier life. Every time you show up and get in your workout that's what you are building toward. Strong and healthy will make you feel good inside and out.
Whatever your goals are I encourage you to pay attention to the way exercise makes you feel. Find three things today that you appreciate about your body. It can be anything, but if there is an area that you are constantly critiquing about yourself I encourage you to find something positive about that area.
We all tell ourselves stories about who we are and what we think about ourselves, and sometimes it's important to change the narrative. We have the power to be kind and positive to ourselves. Use your power today, and then share that kindness forward.
Melissa
PS You can find me on Social Media: @BenderFitness and on Facebook: @MelissaBenderFitness and Jesse is on Instagram: @BenderCrosby1
PPS If you want to help support BenderFitness so we can keep bringing you new workouts, your donation is greatly appreciated: https://www.patreon.com/BenderFitness. 
Knee to Chest: Right
Knee to Cheat: Left
Toe Tap
Reverse Crunch
Double Knee Side V: Right
Double Knee Side V: Left
Reverse Heel Press
Locust Stretch
Angel Abs
Elbow Tap Side Plank: Right
Elbow Tap Side Plank: Left
Balanced Bicycle
Crunch and Sweep: Right
Crunch and Sweep: Left
Plank Leg Lift
Repeat 1-3X