Hi Everyone!
Welcome to Body Sculpt Workout #9!
Today we have a super effective standing workout for your entire body. This exercise routine will work your arms, shoulders, core, glutes and legs. We are using several compound exercises to really maximize the results from this workout.
Grab some dumbbells for this routine. If you don't have dumbbells you have two choices:
Grab something from around the house to add some resistance: Water jugs, pots/pans, a book bag, etc.
Complete the exercises with body weight.
Push yourself during the workout. Remember, you are training yourself mentally and physically. When we exercise we teach our bodies how to improve our fitness levels, endurance and strength. We also teach our mind how to withstand difficult things without quitting.
One of the most important things to learn about having a workout routine is how to stay motivated to keep showing up and working out. The truth is, no one is always motivated to workout. People who are successful at making exercise a longterm lifestyle change don't only workout when they are motivated. They workout even when they don't feel like it.
Prior to filming this workout, I was exhausted and not feeling great. I made the dubious decision to have a grilled cheese sandwich for lunch even though I'm lactose intolerant. As a result, my belly felt like someone blew up a balloon inside of it, and I felt sluggish and uncomfortable. I knew that exercise would help me feel better, even though I wasn't feeling motivated, so I did it anyway. Afterward, I felt so much better.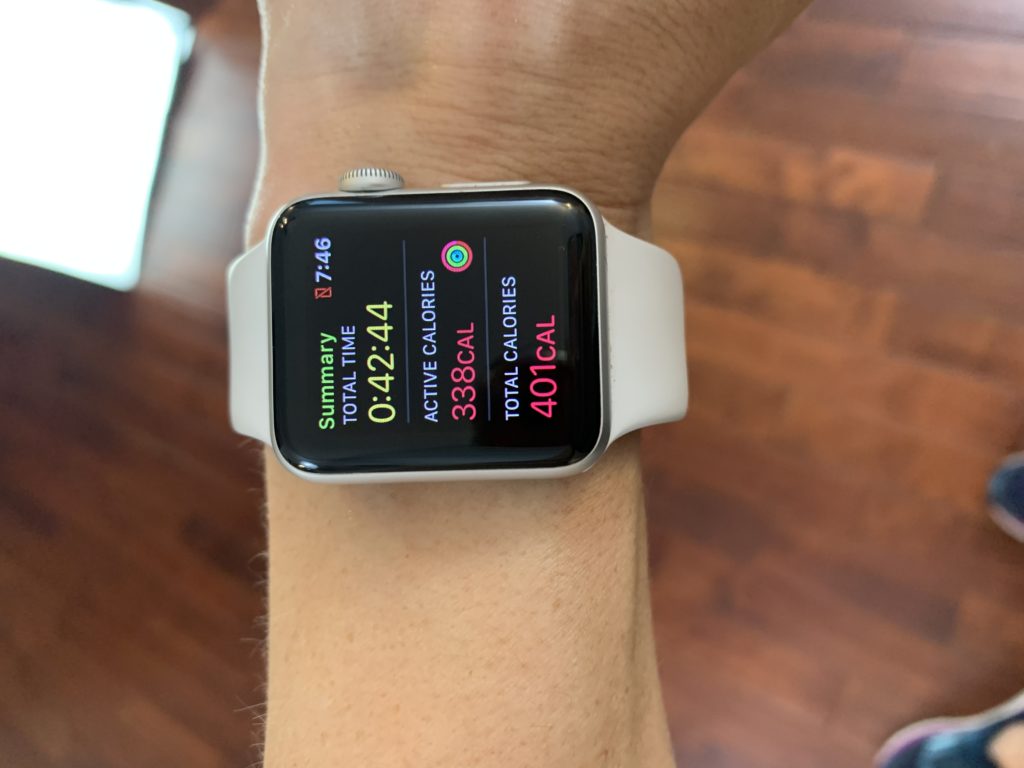 Have fun, push yourself, challenge yourself to get in as many reps as you can or to use a heavier dumbbell for some exercises. Then give yourself an extra pat on the back, and a virtual high five from me for completing the workout. You've got this.
Melissa
PS You can find me on Social Media: @BenderFitness and on Facebook: @MelissaBenderFitness and Jesse is on Instagram: @BenderCrosby1
PPS If you want to help support BenderFitness so we can keep bringing you new workouts, your donation is greatly appreciated: https://www.patreon.com/BenderFitness. 
Low Impact Jumping Jacks
Calf Raise Curl
Squat Pulse
Single Leg Chair Extension: Right
Single Leg Chair Extension: Left
Standing Cross Crunch: Right
Standing Cross Crunch: Left
Standing Side Heel Press: Right
Standing Side Heel Press: Left
Swaying Goddess
Twist and Reach: Right
Twist and Reach: Left
Warrior Deadlift: Right
Warrior Deadlift: Left
Skier
Flat Back to Triangle: Right
Flat Back to Triangle: Left
Sumo Twist: Right
Sumo Twist: Left
Squat and Press
Lunge to Row: Right
Lunge to Row: Left
Bent Knee Press with Chest Press: Right
Bent Knee Press with Chest Press: Left
Single Leg Squat: Right
Single Leg Squat: Left
Side to Side Squat and Fly
Chair Pose Press