Hi Everyone!
Welcome to this week's workout schedule! We have six great workout routines on the agenda this week! You will find the video playlist, and links to each individual workout breakdown below.
I hope you are ready for a fabulous workout week! We have a focus on quick, Total Body exercise routines this week. You can go through the workouts once, or repeat them up to three times for a more intense burn.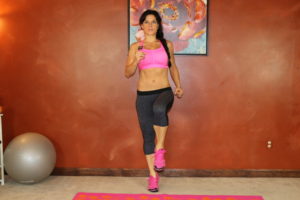 Always focus on form. Even when you are going for max reps, you want to maintain proper form and range of motion for each exercise. Doing so will maximize the effectiveness of each routine.
Last week we had plans to film two new workouts, but our babysitter was sick and had to cancel. My goal for this week is to film at least one new workout routine to incorporate into next week's schedule. It's the last week of the semester before winter break, which means I have projects, papers and presentations to grade this week, but I will definitely be making time to get in my workouts.
Bonus Challenge: Our bonus challenge this week is to focus on stretching. Flexibility helps prevent injury, and allows you to perform each exercise with the full range of motion. You can find some stretches and yoga flows here: https://www.benderfitness.com/category/stretch.
I am slowly, but surely continuing to work on my splits. Some days I am more flexible and I can sink lower into the Pose. My left side is significantly more flexible than my right side, but I continue to work on both.
When you stretch don't bounce into your poses. With your inhalation relax, and when you exhale slowly deepen the stretch. You might feel some discomfort from moving your body deeper into the stretch, but it shouldn't hurt. Listen to your body, and remember that flexibility varies on a daily basis.
I have some fun workout plans for the upcoming week and the New Year. I hope you are going to join me for more fabulous workouts! Let's keep each other motivated and on track.
I hope you have fun with the workout schedule this week! Let me know in the comments below, or by checking in on Facebook or Instagram what you thought of the workouts.
Enjoy!
❤️ Melissa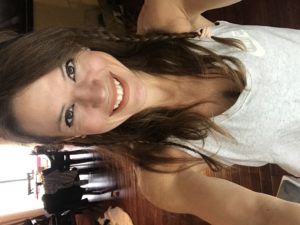 PS You can find me on Social Media: @BenderFitness and on Facebook: @MelissaBenderFitness and Jesse is on Instagram: @BenderCrosby1
PPS If you want to help support BenderFitness so we can keep bringing you new workouts, your donation is greatly appreciated: https://www.patreon.com/BenderFitness.
Workout 1:
Tight Body Fat Burner: Home Workout: HIIT-15 Minutes Per Round
Workout 2:
Workout 3:
15 Minute Standing Lower Body Exercises: Low Impact: Butt, Thighs, Legs Workout
Workout 4:
Workout 5:
Total Body LIIT (Low Impact Interval Training) Bodyweight Workout
Workout 6:
Awesome 10 Minute Cardio Fat Blaster Body Weight Workout No Equipment
Workout 7: Rest Day.