Hi Everyone!
Welcome to this week's workout schedule. We have a fantastic routine scheduled to help shape and sculpt your entire body. We will be focusing on strengthening, improving our cardiovascular endurance, Burning Fat, and building lean muscle.
Each workout can be repeated up to 3X. The workouts are great on their own, or you can add up to 30-minutes of cardio to them for a bonus burn. Listen to your body along the way, and modify as needed. Remember, as long as you are challenging yourself you are on the right track. Your strength and endurance grows with practice.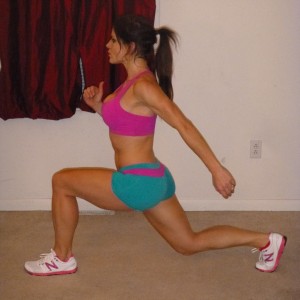 For the best results you want to pair the workouts with a balanced diet. Stay hydrated, eat plenty of veggies, and pay attention to how your body is reacting to your diet. Eating healthy shouldn't mean feeling hungry, adding vegetables is a great way to feel full and satisfied while eating healthy food portions.
Don't skip the stretching. You can finish any of the workouts with the stretching routine I posted this week, or do it alone on Day 6. Flexibility is an important component of health. A healthy body should combine both stability (which comes from strong muscles) and flexibility to optimize range of motion while preventing injury.
You can use the workout playlist above, or each individual workout breakdown as posted below.
This week I want you to pay attention to how much your body is capable of. When you show up to a workout you are asking your mind and body to do something difficult. It takes strength and mental fortitude to take the first steps. If you are here, you have both of those things. With training your physical and mental strength will improve.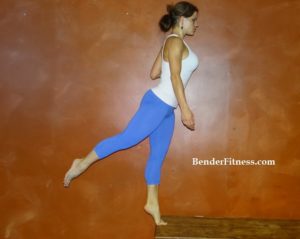 Thanks for working out with me! Have fun this week, and let me know which workout is your favorite! I love to see your workout check-ins. Feel free to tag me in your photos or videos on Instagram and I might share them to my story.
Enjoy! Let's get stronger together. 😘
❤ Melissa
PS You can find me on Social Media: @BenderFitness and on Facebook: @MelissaBenderFitness and Jesse is on Instagram: @BenderCrosby1
For my non-fitness related posts, I am on Instagram as @Melissa_Bender_Life
PPS If you want to help support BenderFitness so we can stay free and sustainable, your donation is greatly appreciated: https://www.patreon.com/BenderFitness
Day 1:
Day 2:
Day 3:
Day 4:
Day 5:
Day 6:
Stretching for Runners: IT Band, Shin Splints, Hip Flexors & Back
Day 7: Active Rest Day