Hi Everyone!
Welcome to Day 7 of my 6-week workout challenge! Fantastic job making it this far! How are you feeling? Do you have any questions about the program, about achieving your goals or fitness in general?
This was our schedule this week. You have definitely earned a rest day! You can take a full day off, or have an Active Rest Day with some gentle activity.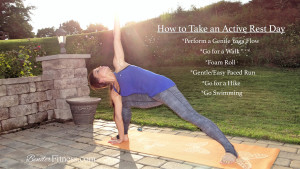 Week 1 Workouts: 
1. Lower Body Workout + 30-Minutes of Cardio
2. Core Sculpt Workout + Interval Cardio
3. 30-Minutes Moderate Intensity Cardio
4. Arms/Upper Body & Interval Cardio
5. Rest Day or Easy Cardio Day-(Optional: Long Run for Runners)
6. Full Body Workout + Walk
7. Rest Day
I am already feeling stronger, more energized, and more motivated to keep going. I am going to work on some blog posts about the recipes I tried out this week, and staying on track with eating to help maximize your health and wellness, while achieving your goals.
My DietBet Challenge is going strong! I am seeing great check-ins, meal ideas & progress. It isn't too late to join if you still want to participate in the weight loss challenge, and get paid for hitting your weight loss goals. There is almost $15,000 in the jackpot, and everyone who hits their weight loss goal gets a portion of that money. If you want to sign up do it ASAP so you have more time to achieve your goal. You can sign up until September 5th, but I'm not a fan of super fast weight loss (it's harder to keep off & you are less likely to lose as much fat). You can still sign up here: www.DietBet.com/BenderFitness.
You can find me on social media: @BenderFitness and Jesse on Instagram @BenderCrosby1 (he is posting sneak peek videos of workout moves too!) and on Facebook: @MelissaBenderFitness
Enjoy your day off and get ready for a brand new workout week, starting tomorrow!
Melissa