Hi Everyone!
I created this workout as part of one of my 30-Day Workout Challenges. This is a great routine that is focused on sculpting your arms, while still giving you a full body workout and fat burn.
This routine utilizes compound exercises to maximize the lean muscle building and fat burning. Compound exercises (exercises that require you to use multiple joints and muscles at one time) have a significantly higher calorie burn both during and after your workout.
We are on winter break until January for teaching our Boot Camp and Yoga classes, so I am planning on filming a few new workouts this week. This weekend has been beautiful. It's mid-December and we are having weather in the high 60s Fahrenheit. Jesse and I have taken full advantage of the weather and get outside to run. At this time of year Pennsylvania is normally frigid so I wanted to take the opportunity to enjoy the sunshine and warmth.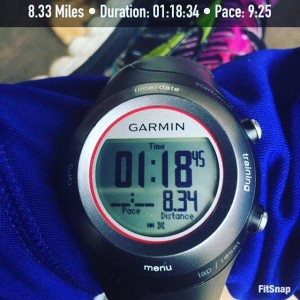 Saturday we did a 5-Mile Run Outside. Sunday we got in an 8.34-Mile Run outside with a group of our friends.
I hope that you all enjoy today's workout! You can find me on Instagram and Twitter: @BenderFitness and on Facebook: www.facebook.com/MelissaBenderFitness.
Have Fun & Live Healthy!
Melissa
Equipment: 2 Dumbbells
30/50
30 Seconds Cardio, 50 Seconds Max Reps
-Cardio
1. Lunge and Curl (right)
-Cardio
2. Lunge and Curl (left)
-Cardio
3. Chair Pose Tricep Extension
-Cardio
4. Bent Over Row with Kickback (right)
-Cardio
5. Bent Over Row with Kickback (left)
-Cardio
6. Reverse Lunge Fly 
-Cardio
7. Plank Down Dog Drag
-Cardio
8. Weighted Sit-up
-Cardio
9. Weighted Side Plank
-Cardio
10. Weighted Side Plank
-Cardio
11. Romanian Dead Lift
Repeat 1-3X
Lunge and Curl
Reverse Lunge Fly
Weighted Side Plank
Row with Kick Back