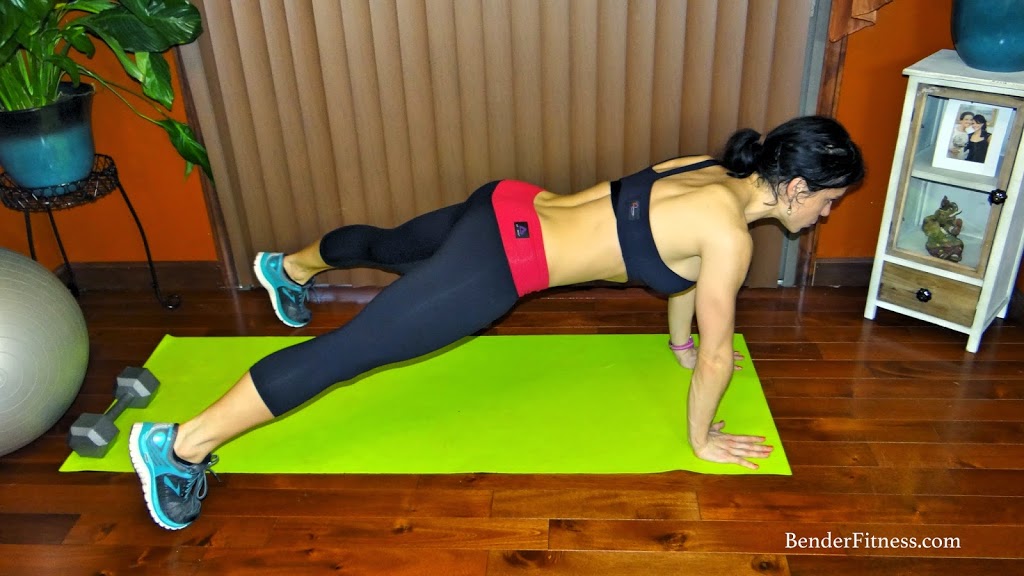 Hi Everyone!

Today's workout is for the entire body. I use one dumbbell and a stability ball during this workout. If you don't have the equipment don't worry about it. There is always a way to modify.

For the wood chopper you can do the movement with body weight only, or hold on to something from around your house to add some resistance. For the Stability Ball Pull you can substitute Mountain Climbers.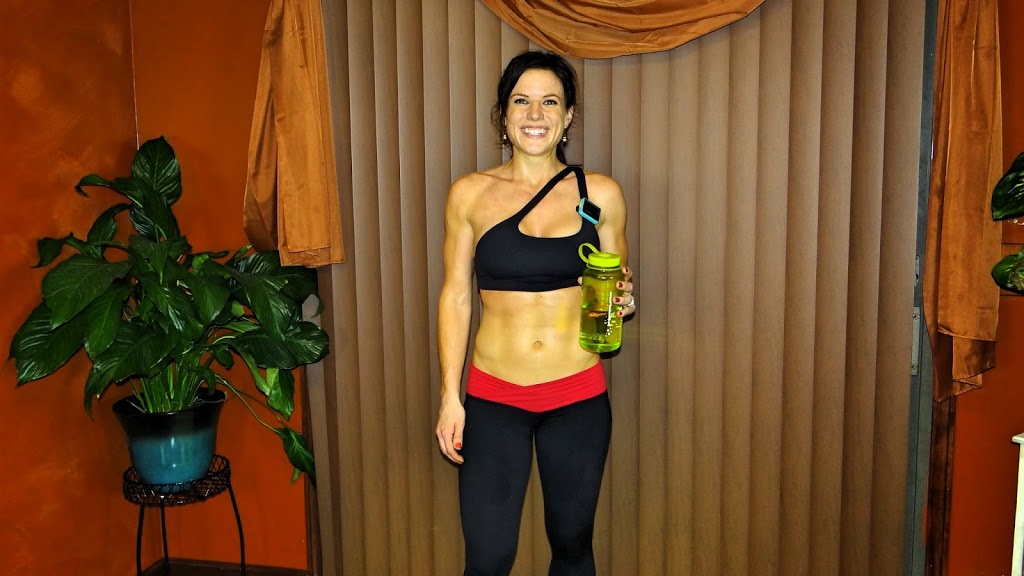 Round 1 Complete!
Todays Fit Fashion: My outfit is from: www.affitnity.com You can get 15% off of your total purchase with the code BenderFitness at checkout.


It is finally starting to get warmer outside again. I have been seriously slacking on running….by seriously slacking I mean not doing it. I am going to be re-focusing on reincorporating running into my workout routine.

Over the winter I have built up some additional muscle and I would like to maintain that as I start incorporating more cardio again. I will be writing about some of the differences between eating for muscle building, eating for leanness, and eating to maintain.

If you guys have had success with any particular diet programs or techniques let me know in the comments below what your goal was (building muscle, losing weight, etc) and what worked for you. Everyone's body responds different so I am always interested in researching new ideas.

Have fun with today's workout!
Melissa
Equipment: Gymboss Interval Timer set for 15 Rounds of 10/50, Stability Ball, Dumbbell.
1. High Knees
2. Mountain Climber Core Lift
3. Wood Chopper (right)
4. Wood Chopper (left)
5. Prone Elbow Twist
6. Walk the Plank Step Outs
7. Ball Pull or Mountain Climber
8. High Knees
9. 3-Part Abs
10. Hip Drop Side Plank (right)
11. Hip Drop Side Plank (left)
12. Speed Skater (Side Lunge Reach)
13. Burpee
14. Dive Bomber/Up-Down Dog
15. High Knees

Repeat 1-4X
Optional: 30 Minutes of Cardio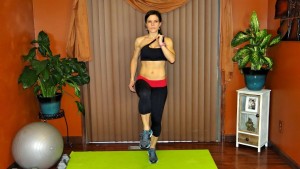 High Knees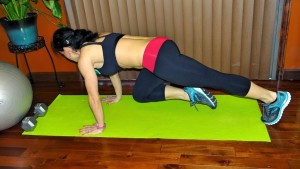 Mountain Climber Core Lift: Part 1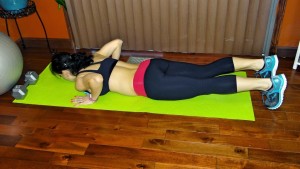 Mountain Climber Core Lift: Part 2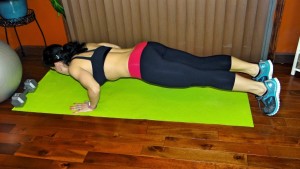 Mountain Climber Core Lift: Part 3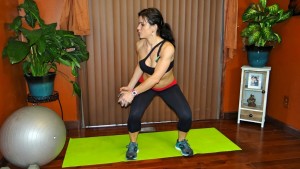 Wood Chopper: Part 1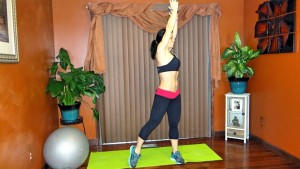 Wood Chopper: Part 2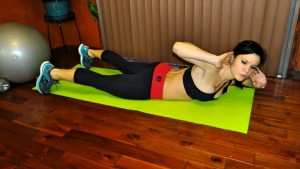 Prone Elbow Twist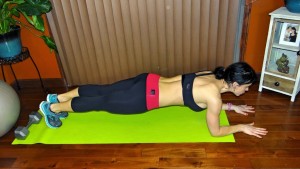 Walk the Plank Step Outs: Part 1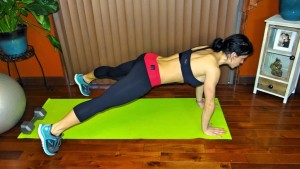 Walk the Plank Step Outs: Part 2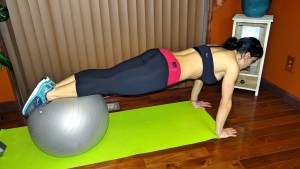 Ball Pull: Part 1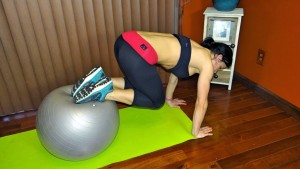 Ball Pull: Part 2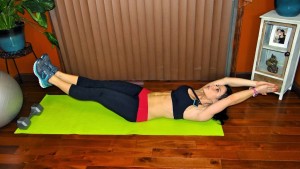 3 Part Abs: Part 1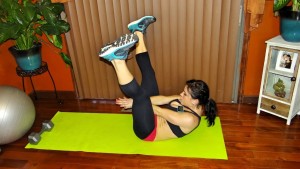 3 Part Abs: Part 2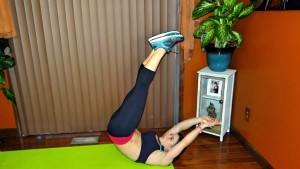 3 Part Abs: Part 3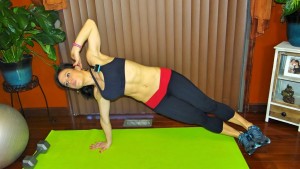 Hip Drop Side Plank: Part 1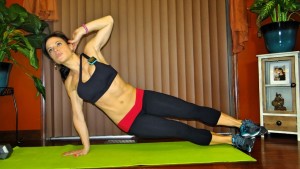 Hip Drop Side Plank: Part 2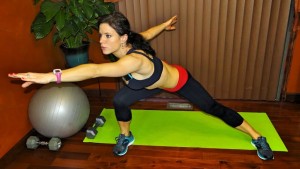 Speed Skater (Side Lunge Reach): Part 1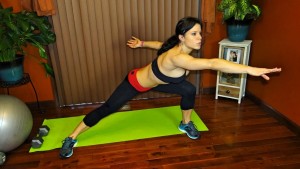 Speed Skater (Side Lunge Reach): Part 2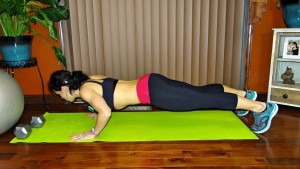 Burpee: Part 1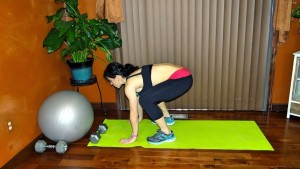 Burpee: Part 2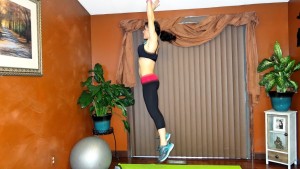 Burpee: Part 3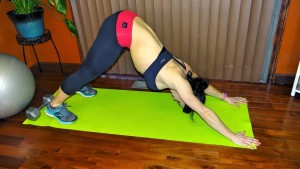 Dive Bomber/Down Dog: Part 1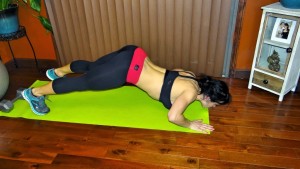 Dive Bomber: Part 2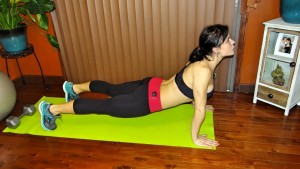 Dive Bomber: Part 3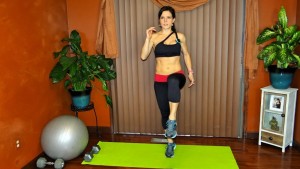 High Knees