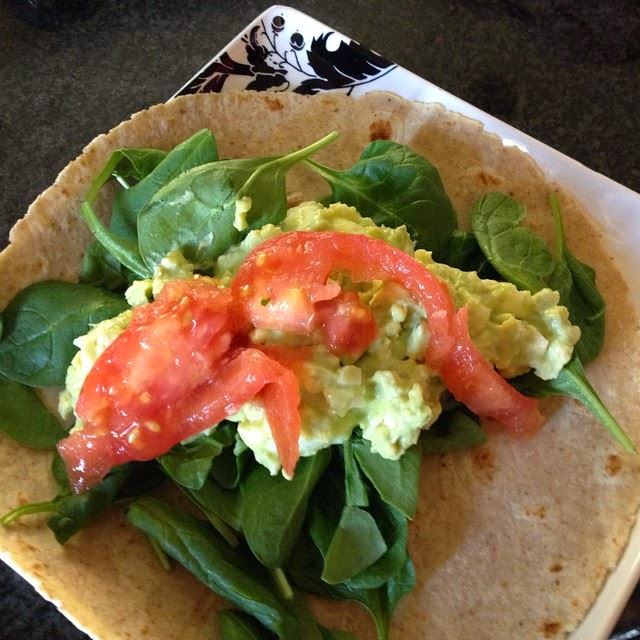 Avocado Egg Salad Wrap Over Spinach

Everyone knows that creating a healthy lifestyle means more than just working out. It also means making healthy food choices. I cooked three simple meals today. For lunch I made Avocado Egg Salad. It's delicious, quick and easy.
This wrap also keeps me full! This meal provides a nice balance of nutrients, including protein, healthy fats, and carbohydrates.
Remember, food is fuel! Food is your energy source, and it is important to make sure you are getting enough of the proper nutrients to support your health and vitality.
Protein and healthy fats keep you full and more satisfied throughout the day. Living healthy does not mean going hungry!
Here is the recipe:
Serves 3-4:
Egg Salad:
-6 Boiled Eggs
-1 Ripe Avocado
-Plain Greek Yogurt (Add until desired consistency/texture is achieved)
-Optional: Seasoning of Choice
Chop Eggs
Mix in Avocado
Mix in Greek Yogurt
Serve over fresh baby spinach leaves in a whole wheat wrap.