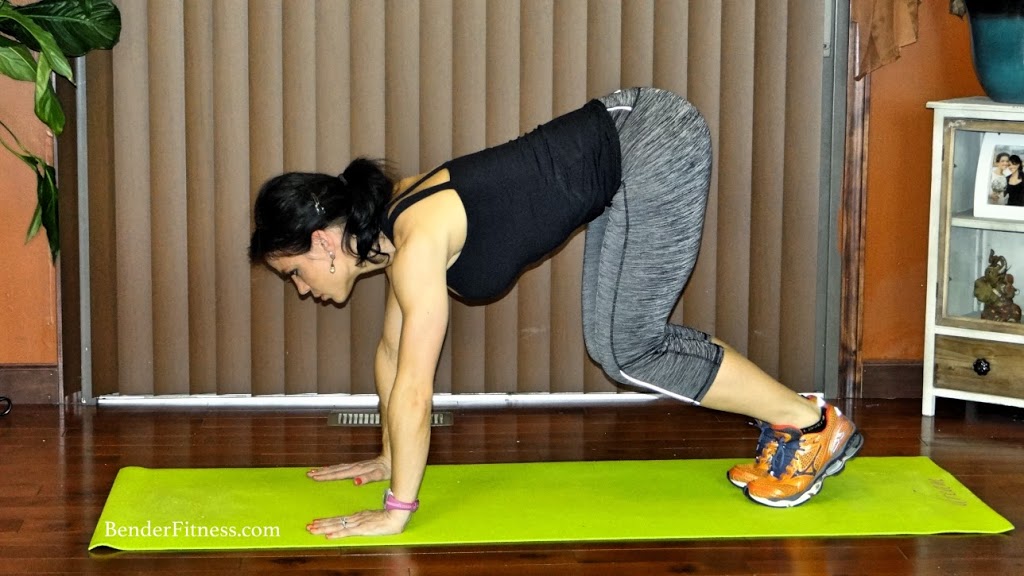 Hi Everyone!

I hope you're ready for today's workout! One round takes 20 Minutes. You will work your entire body and work up a sweat.

This routine incorporates full body movements that will provide a cardiovascular and muscular challenge. Remember, it is a good sign if you are breathing heavy and sweating. That means you are pushing yourself during the workout! You want to get in as many reps of each exercise as you can (while maintaining proper form).

I am still going to be filming the Q & A video that I promised. We haven't had a chance to film it yet, but my goal is to have it done by this weekend.

Have fun with the workout!
Melissa
Don't forget to check in on Facebook, Instagram, or Twitter to let me know how you're doing!

My top is from: www.affitnity.com You can get 15% off of your total purchase with the code BenderFitness at checkout.
Equipment: Gymboss Interval Timer set for 15 rounds of 30/50.

-High Knees
1. Russian Kicks
-Butt Kicks
2. Mountain Climber
-High Knees
3. X-Jump
-Butt Kicks
4. Donkey Kick
-High Knees
5. Burpee
-Butt Kicks
6. Temple Tap Abs
-High Knees
7. Elbow Tap Side Plank (right)
-Butt Kicks
8. Elbow Tap Side Plank (left)
-High Knees
9. Rock the Boat
-Butt Kicks
10. Cross & Reach Abs
-High Knees
11. Burpee
-Butt Kicks
12. Donkey Kick
-High Knees
13. X-Jump
-Butt Kicks
14. Mountain Climber
-High Knees
15. Russian Kicks

Repeat 1-3X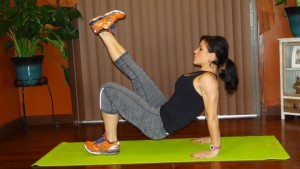 Russian Kicks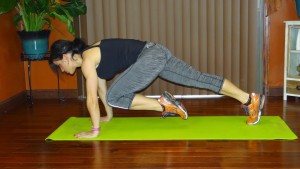 Mountain Climber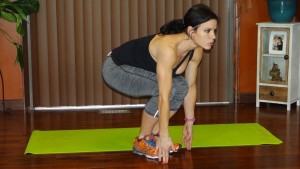 X-Jump: Part 1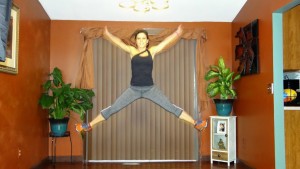 X-Jump Part 2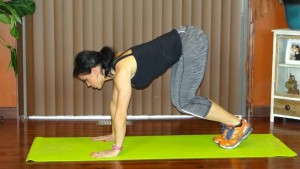 Donkey Kick: Part 1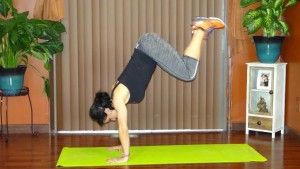 Donkey Kick: Part 2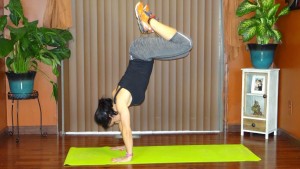 Donkey Kick: Part 3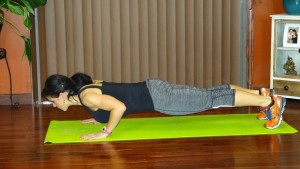 Burpee: Part 1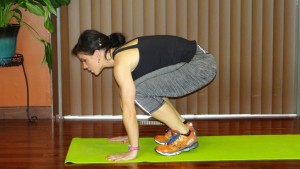 Burpee: Part 2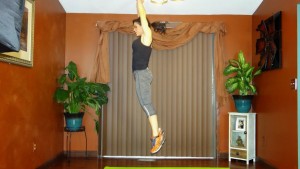 Burpee: Part 3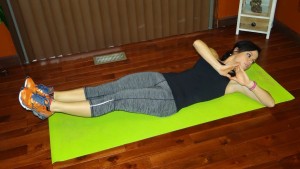 Temple Tap Abs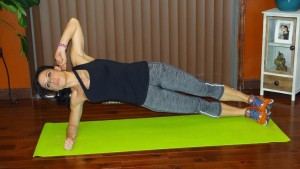 Elbow Tap Side Plank: Part 1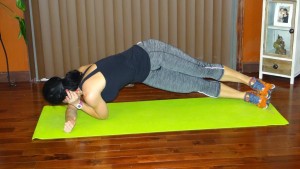 Elbow Tap Side Plank: Part 2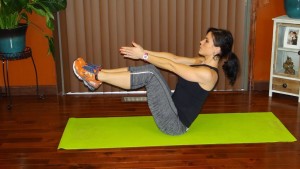 Rock the Boat: Part 1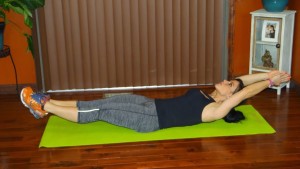 Rock the Boat: Part 2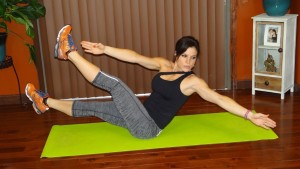 Cross & Reach: Part 1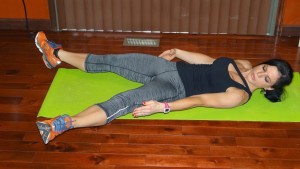 Cross & Reach: Part 2