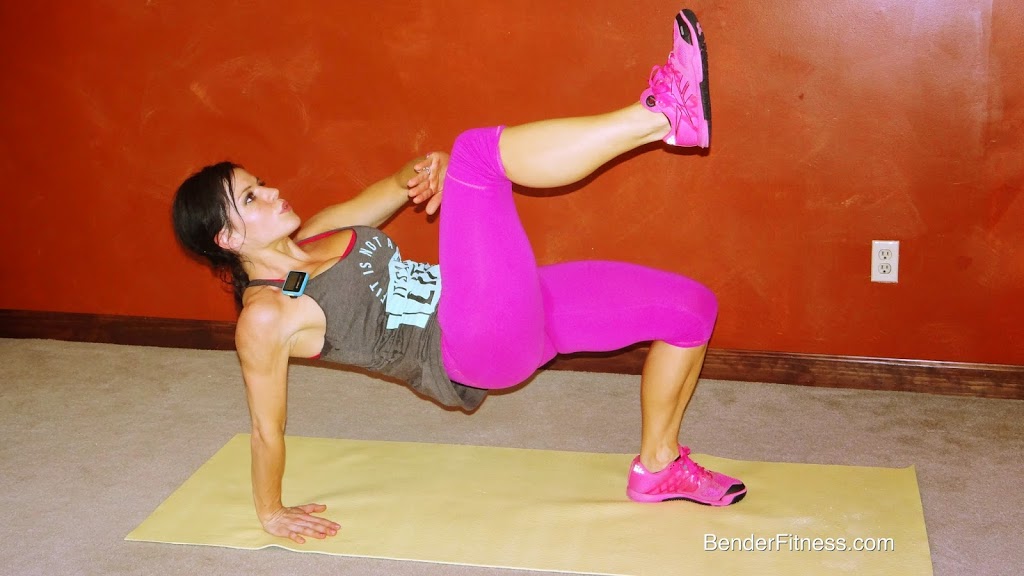 Hi Everyone!

One round of today's workout takes 20-Minutes. This is a full body HIIT workout. Focus on getting in as many reps as you can during each exercise. If you need a break, that's okay, but get back into the workout as soon as you are able to.

Be sure to hydrate! This is a sweaty one!

I hope everyone has a fantastic Valentine's Day! Take a minute to show love to someone today.

Enjoy the workout!
Melissa

Facebook, Instagram, or Twitter.
Click the link to get your own Gymboss Interval Timer!
Set your timer for 15 Rounds of 30/50.
-Burpee
1. Knee Drop Plank
-Burpee
2. Seated Leg Lift
-Burpee
3. Leg Circles (right)
-Burpee
4. Leg Circles (left)
-Burpee
5. Heel Tap Abs
-High Knees
6. Down Dog Hop (right)
-High Knees
7. Down Dog Hop (left)
-High Knees
8. Lunge & Reach Twist
-High Knees
9. Single Leg Hip Thrust
-High Knees
10. Alternating Knee Tap Table Top
-Squat Jump
11. Pushup Elbow Tap Twist (right)
-Squat Jump
12. Pushup Elbow Tap Twist
-Squat Jump
13. Down Dog Plank Press
-Squat Jump
14. Heel Press Plank (right)
-Squat Jump
15. Heel Press Plank (left)

Repeat 1-3X