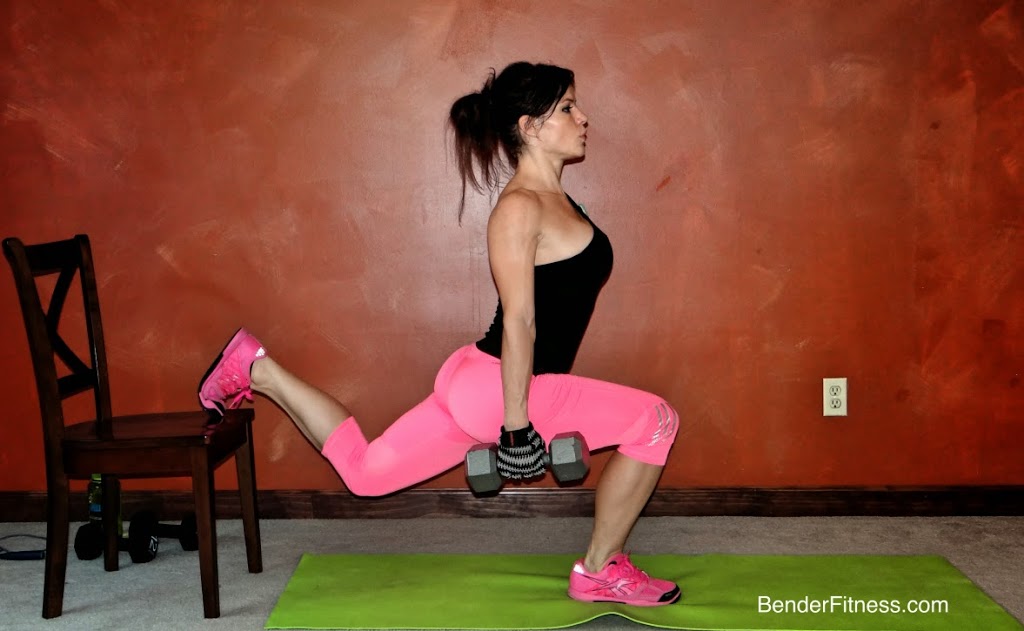 Hi Everyone!

I hope you're ready to workout! I used some weights to increase the challenge today. The video and workout breakdown are below.

I completed this workout as a HIIT style workout for time today. Last week I did this workout for reps. I increased the jump rope intervals to 60 seconds, and did 15-20 reps for all of the other exercises. You will get a great workout with either technique, but they do challenge your body differently.

I planned on filming a new 20-Minute Workout tonight, but I had a long to-do list of things to get done after work tonight and ran out of time!

Enjoy the workout! New one tomorrow night!

Melissa
Facebook, Instagram, or Twitter.

PS: Workout Top is from www.Affitnity.com and you can get 15% off with the code BenderFitness at checkout. The pants are Addidas. The shoes are the Reebok Crossfit Nano.
Click the link to get your own Gymboss Interval Timer!

Set your interval timer for 21 Rounds of 10/50.

1. Jump Rope
2. Deadlift
3. Quadruped Leg Raise
4. Jump Rope
5. Warrior Deadlift (right)
6. Warrior Deadlift (left)
7. Dive Bombers
8. Jump Rope
9. Split Squat (right)
10. Split Squat (left)
11. Plank Walkouts
12. Jump Rope
13. Lunge Pulse Press (right)
14. Lunge Pulse Curl (left)
15. Superman
16. Jumpe Rope
17. Plank Cross Row with Floor Tap
18. Folded Twist
19. Jump Rope
20. Curtsy Lunge (alternating)
21. Pigeon Stretch (alternating)

Repeat 1-3X