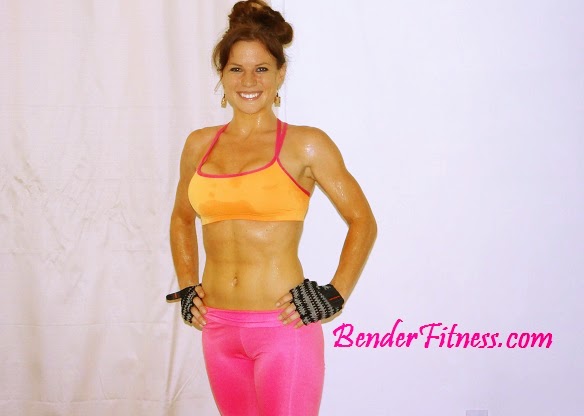 Hi Everyone,

Today is Day 8 of my HIIT the New Year Hard Workout Challenge. This is a throwback workout. I wasn't able to film a new workout today. Jesse got home late from work, and we had company this evening. I did get in 3 miles of running on the treadmill because I didn't want to completely skip my workout. 

There will be a new workout tomorrow evening. I am baby sitting my niece after work so it won't be up until a bit later. If you are ever looking for a workout option I have close to 600 different home workouts on my blog to choose from. This is a link to the workouts from my first DietBet Challenge: Click Here. If you can't wait you can select one of those workouts, and then get back to this routine once the new one is posted. 
Today's workout is a quick, high intensity (HIIT) workout. In the video I say that my intervals are 50 seconds, with 10 seconds of rest, but afterwards I realized I did 60 seconds, 10 seconds of rest. 

I was sweating, and I definitely felt like I got a great workout in! For this workout I used 2 dumbbells, and a stability ball for the last move. 

If you don't have a stability ball, the final move can be performed on the floor. No dumbbells? Try soup or veggies cans. As always, this workout can also be performed with body weight only. 

Enjoy the workout!
Melissa

PS You can also find me on Facebook, Instagram and Twitter. Jesse has also been posting Sneak Peek workout videos on his Instagram account (@BenderCrosby1) and I am hosting a 30 Day Instagram Workout Challenge: @BenderFitness 

Workout Tutorial: (Full length workout below)


Click the link to get your own Gymboss Interval Timer!

Set your Interval Timer for 10 rounds of 10/60 seconds. 
1. High Knees
2. Man Maker Burpees
3. Rainbow Climber
4. Romanian Deadlift
5. Russian Kicks
6. Warrior Deadlift (right)
7. Pendulum Hop
8. Warrior Deadlift (left)
9. Hip Lift Stretch
10. Chest Press Situp

Repeat 1-3X
*Optional: Add 30 Minutes Cardio of Choice