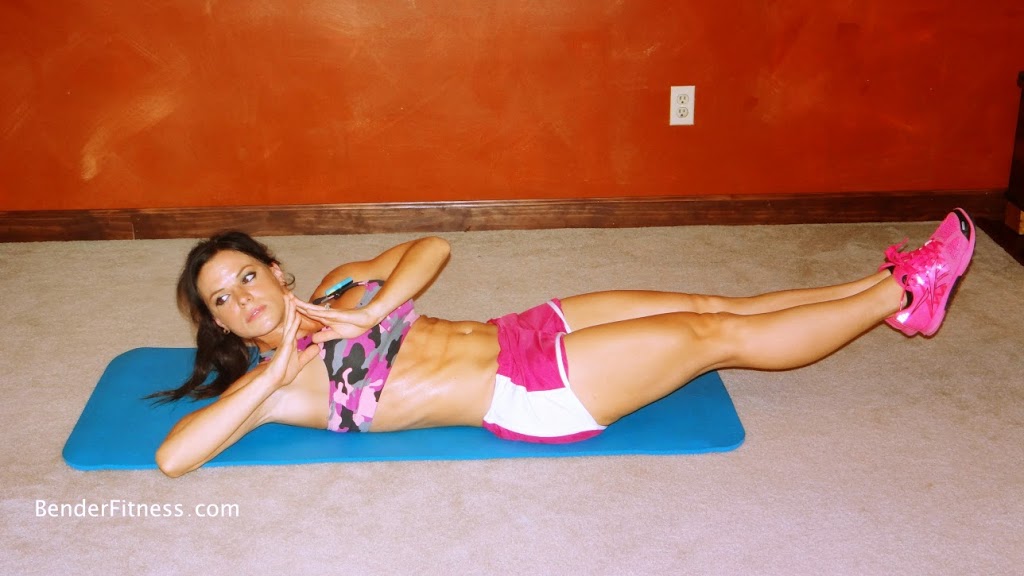 Hi Everyone!
Good Morning everyone! This is a quick core workout, but you will definitely feel it! This routine works the core from every angle, to strengthen and tone your mid-section.

I incorporated exercises to pull-in the waist, and work the love handle area. The core is more than just the "six-pack." It includes your back and sides as well.
Building strength through your core helps protect your low back, and provide postural alignment for everything you do. If you build a balanced core you can reduce back pain. As a bonus, the postural improvements can help re-align your hips and get rid of the "belly pouch" that many people notice in their low abs.
I hope you enjoy this workout! There will be a new workout later today. 🙂 It was a bit of an adjustment returning from Mexico after being off. We started teaching Yoga and Boot Camp classes on Tuesday and Thursday. We have permission to film the workouts, so if the students don't mind I might have some full length group workouts to share with you all soon.
Melissa
PS You can find me on Facebook, Instagram, Twitter and Pinterest. Jesse has also been posting sneak peek workouts moves/tutorials on his Instagram page.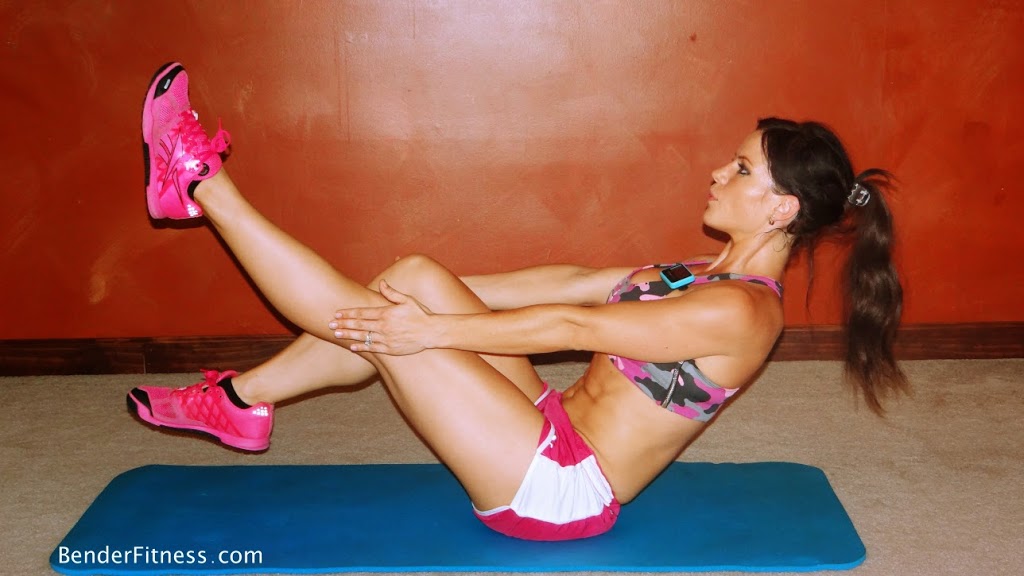 1. Mountain Climber
2. Leg/Hip Lift
3. Burpee
4. Temple Tap
5. Side Plank Reach (right)
6. Side Plank Reach (left)
7. Angel Abs
8. Frogger
9. Bicycle
10. Reverse Plank Leg Pull-up
11. Boat Kick (Can-Can)
12. Pushup Jacks
Repeat 1-3X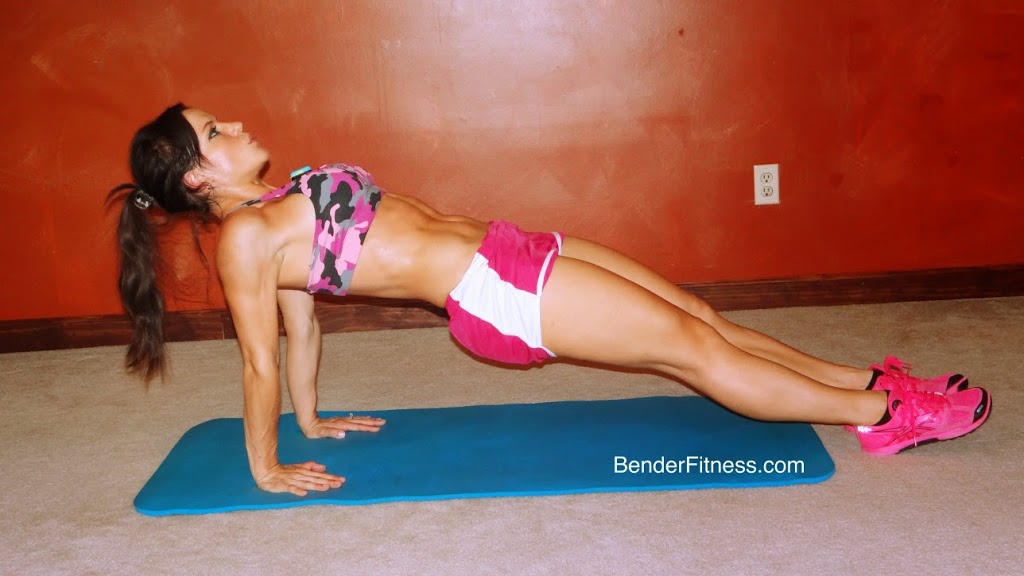 Reverse Plank: Maintain a straight line from heels, hips to shoulders.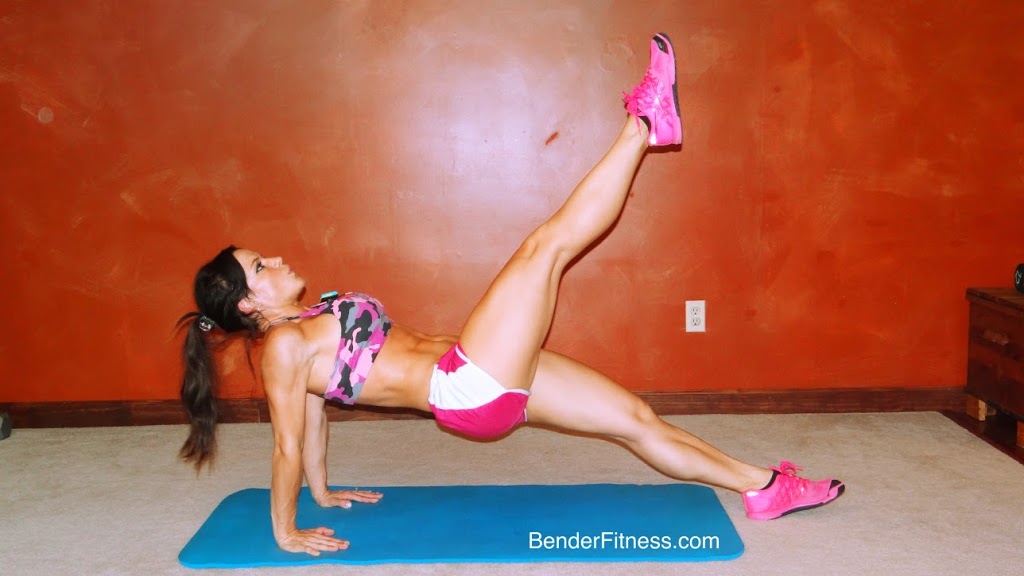 Reverse Plank Leg Pull: Maintain Reverse Plank Position.
Once you are able to maintain Reverse Plank for 30-60 seconds add the leg pull.
Keeping the hips in the same spot, tighten the core to lift your leg.
Alternate sides.