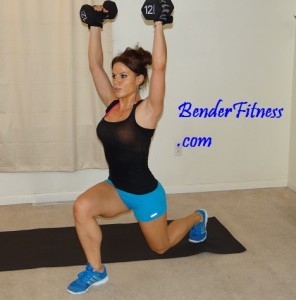 Hi Everyone!

Welcome to Day 8 of the DietBet Challenge! Today's workout is a combination of weighted exercises and a 5 minute interval round. The entire workout can be repeated 1-3X.

If you don't have weights you can improvise by using canned foods, milk jugs, or completing the movements with body weight. Adding weighted exercises can help improve the calorie/fat burning aspects of your workout.

I went through this routine once, and followed it by a 3 mile run outside. It felt great to get outdoors and put in a few miles. If you don't run, don't worry! You can substitute cardio of choice, or go for the higher repetition of rounds.
Melissa

Don't forget to check-in on Facebook, Instagram or Twitter once you have completed your workout!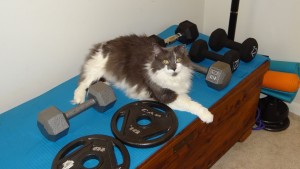 Beginner: 10 reps
Intermediate: 15 reps
Advanced: 20 reps

Interval Round: Max reps during each 60 second interval, 10 seconds of rest
Click the link to get your own Gymboss Interval Timer!

Reps:
1. Reverse Lunge with Dumbbell Raise
2. Romanian Deadlift with Row
3. Weighted Temple Tap Abs
4. Back Extensions on Stability Ball or Supermans
5. Squats with Lateral Raises

Intervals:
1. Rainbow Climbers
2. Knee Tuck Squat
3. Bicycle Abs
4. Hip Lift and Press
5. Burpees