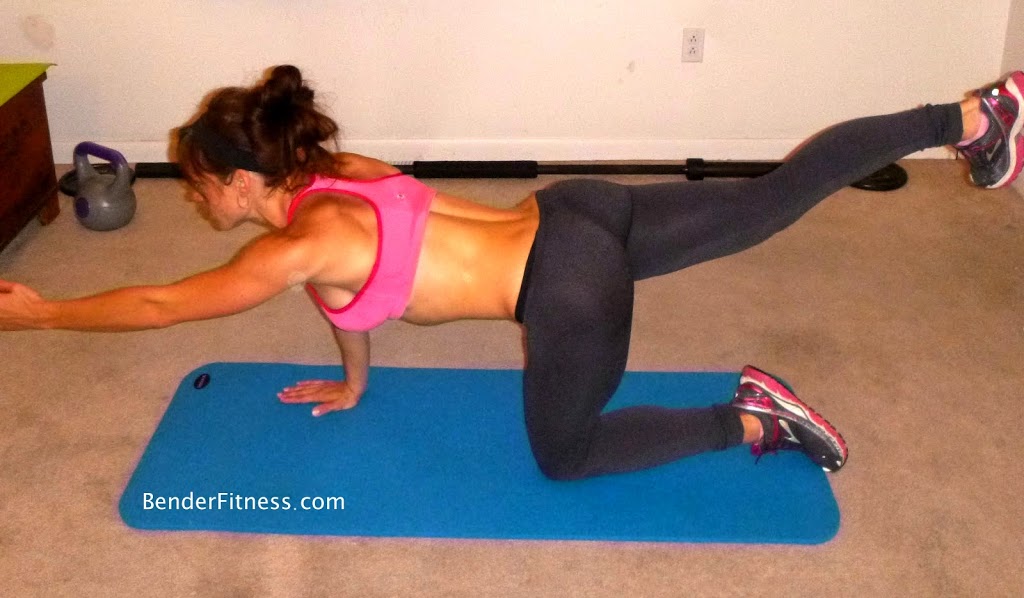 Hi Everyone,
I have another throw back workout for you today. I will be filming a new workout tonight, but it won't be posted until tomorrow.
This is a great full body workout. Be sure to warm up before the workout. I use weights for the last two exercises in this routine. Dumbbells can be used for the bent over rows.
The final exercise is a Good Morning. It is a great exercise, but only if you are doing it correctly. Keeping your back in the proper position during this movement is imperative for keeping you safe and reaping the benefits of this movement. If you aren't sure about form substitute Supermans in place of this exercise.
To complete a Superman:
Start out in Prone (face down, on your belly) on the floor.
Lift both arms and legs out and up, contracting your glutes and keeping the core tight.
Have fun!
Melissa
Beginner: 10 reps
Intermediate: 15 reps
Advanced: 20 reps

Repeat 1-3X

1. Supergirl Push Ups
2. Lunge Hop (right)
3. Lunge Hop (left)
4. Scissor Touch Abs
5. Prone Heel Press
6. Boat Tap
7. Bird Dog (right)
8. Bird Dog (left)
9. Single Leg Hip Thrust (right)
10. Single Leg Hip Thrust (left)
11. Bent Over Row
12. Good Mornings

***For an extra challenge add 2-5 minutes of jump rope or running in between each round.***