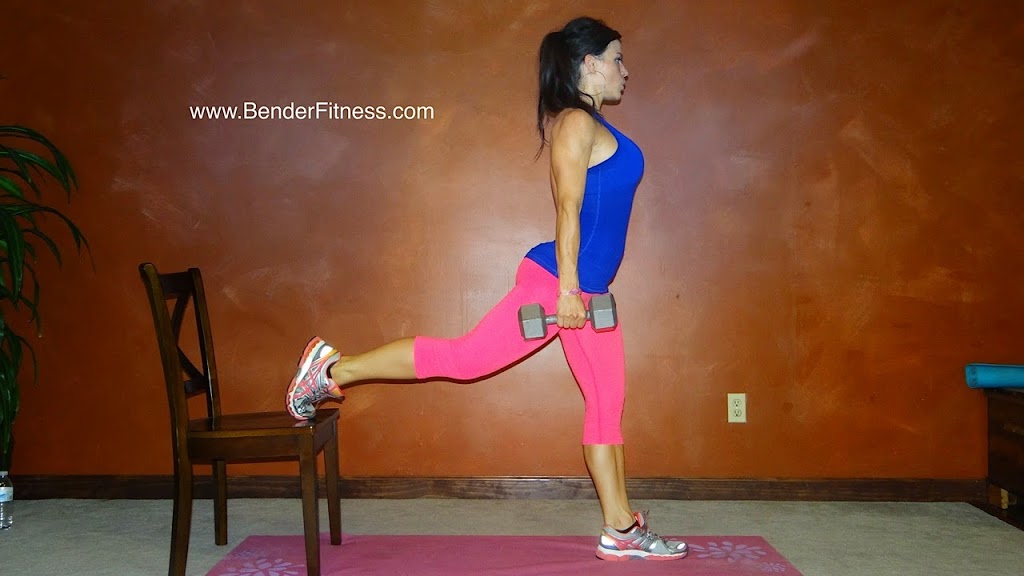 Hi Everyone!
This is my challenge exercise of the day. Be sure to watch the video for the correct form of this exercise. Try to complete the movement without weights first. Proper form is imperative during this exercise.
The back should remain flat and straight throughout the movement. During the Split Squat, press through the heel, and maintain an Up and Down movement (not forward and backward).
Have fun!
Melissa
-Repeat 7-10 Reps Per Leg, 1-3 Rounds.
-Select a weight that is an appropriate challenge for you, or complete this exercise with body weight only.