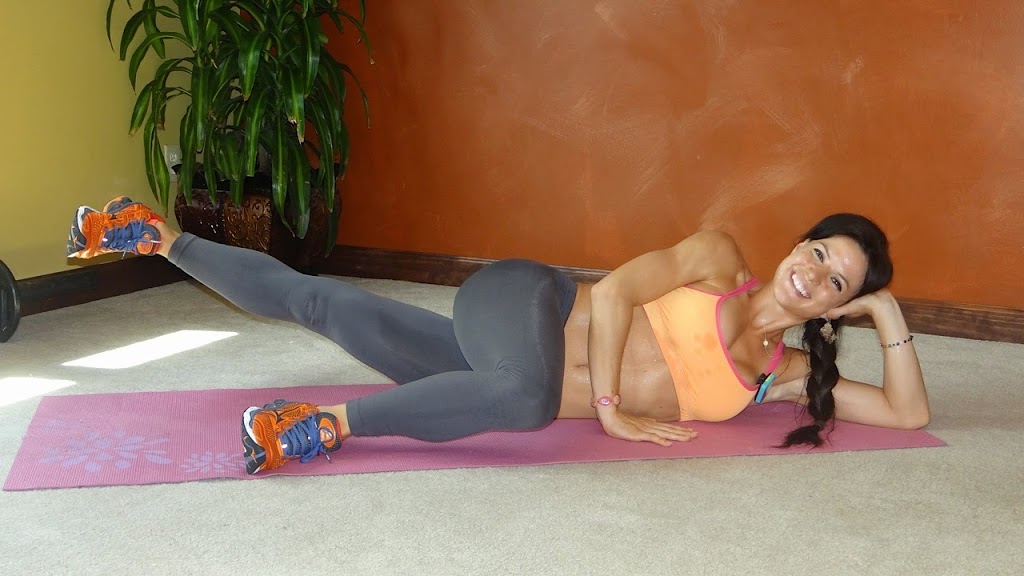 Hi Everyone!
I incorporated several new moves in this workout, so if you're not sure how to complete the new exercises be sure to watch the video to learn proper form. 
You can repeat this workout up to 3X, and it's a good one to pair with some cardio. I am easing back into working out after being off all week due to my illness so I only went through it once, but I am looking forward to another workout today. 
Don't forget to check in on Facebook, Instagram, or Twitter to let me know how you're doing with the challenge! I have been seeing some great check in posts!

Have fun!
Melissa

Equipment: Gymboss Interval Timer set for 16 rounds of 10/50. 
1. Push-up Jacks
2. Frogger to Chair
3. Inner Thigh Squeeze (right)
4. Inner Thigh Squeeze (left)
5. Prone Heel Press
6. Knee Cross Plank to Side Plank (right)
7. Knee Cross Plank to Side Plank (left)
8. Side Lunge Curtsy (right)
9. Side Lunge Curtsy (left)
10. Bridge Hopper (right)
11 Bridge Hopper (left)
12. Wide Leg Plank Crunch
13. Twisting Lunge (right)
14. Twisting Lunge (left)
15. Pendulum Plank (right)
16. Pendulum Plank (left)