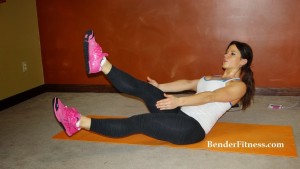 Hi Everyone!
This is day 13 of my 30 Day exercise challenge! I apologize for getting the breakdown posted a day late. I had a very busy day yesterday, so I didn't get to workout and film this video until 11 pm.
Jesse's birthday party is today, and I had a lot of last minute shopping to do, and I had to pick up a very special cake for him. 🙂 I will share pictures later.
One round of this workout takes 15 minutes. I alternated jump roping with core strengthening moves. Jumping Rope is a great cardiovascular exercise, with wonderful muscle building benefits, and high fat/calorie burn. Jump roping can burn around 11 calories per minute (this can go up or down depending on the effort you are putting into it).
Remember, your core is more than just looking sexy on the beach, it is the support for every exercise, and every functional move you do in your life. Having a strong core improves your performance in virtually everything you do, and helps prevent injury.
See you later today!
Melissa
10/50: 10 seconds of rest between exercise, 50 seconds of Max reps.

1. Plank Crunch
2. Jump Rope
3. Temple Tap Abs
4. Jump Rope
5. Mountain Climbers
6. Jump Rope
7. Superman
8. Jump Rope
9. Bicycle
10. Jump Rope
11. Elevator Plank (right)
12. Jump Rope
13. Elevator Plank (left)
14. Jump Rope
15. Boat Kicks