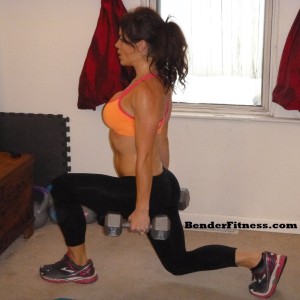 Hi Everyone!
Happy New Year! I am going into 2013 full speed ahead, with plenty of goals and a bit long "to do" list of things I want to achieve this year. I will be sharing my goals with you guys in a post later today. 🙂 
Today's workout video and breakdown is posted below. It's a tough full body workout. I went through it once and then ran 2 miles on the treadmill. I am planning on going through it one more time tonight before I take my shower this evening. 
This workout is challenging. It's a full body workout that will get your heart rate up and help you burn fat. I tried to move quickly between exercises to maximize the benefits to my metabolism. It's a great one for all over toning, body sculpting, and fat burning. It took me 18 minutes to go through it one time. 
I hope you guys enjoy the workout! I would love to hear what your resolutions are so feel free to leave a comment here, or on my facebook page. 
Have a great start to the year!
Melissa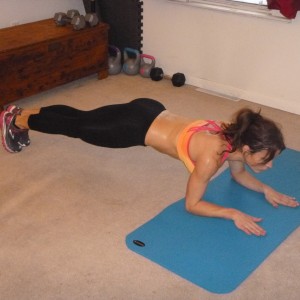 Beginner: 10 reps
Intermediate: 15 reps
Advanced: 20 reps

Repeat 1-3X

1. High Knees
2. Reverse Lunge Step Up (right)
3. High Side Plank Reach Through (right)
4. Reverse Lunge Step Up (left)
5. High Side Plank Reach Through (left)
6. Temple Tap Abs
7. Plank Jumps
8. Squat Jump
9. 1 Leg Hip Thrust (right)
10. 1 Leg Hip Thrust (left)