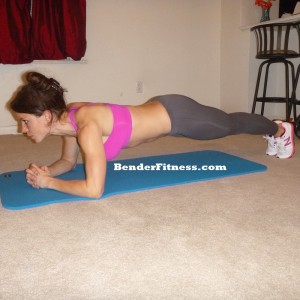 Hi Everyone,
The video and breakdown for my fit test are below. I mentioned in a previous post that I am developing a workout plan for my brother in law, Josh, who is just starting out on his fitness journey. 
He has agreed to share his journey and transformation on my blog, so I will be sharing the workouts he is doing, updates on his progress, and he will be joining me for some videos. 
To get started I had him complete a "Fit Test" to see where he is at right now. This way we have a direct measure of his fitness to compare to. When starting a fitness and weight loss plan I think it's very important to measure your success in multiple ways, instead of just focusing on the number on the scale. 
With the fitness test you can take breaks in between exercises to catch your breath. You can repeat this test periodically as you gain strength and endurance to see your improvements. 
At some point I will also film myself going through the fit test at "full speed" where I am not explaining exercises so you guys can see my progression as well. I didn't go through this full out because I wanted to show how the exercises are done for anyone who is just starting out. Also, I have been sharing my workouts here and on youtube for 15 months now so I don't want anyone who is just starting to compare their fitness level to mine. 
Enjoy, and good luck on your journey!
Melissa
All Levels: Max reps for each exercise in 60 seconds. Write down/keep track of your results. Repeat this workout in 2-4 weeks to see if you have progressed. 

1. Bent Arm Hang (go for max time, keeping your chin above the bar. Try not to let your body swing)
2. High Knees
3. Pushups
4. Jumping Jacks
5. Situps
6. Mountain Climbers
7. Plank (hold for as long as you can and keep track of your time)