Beginner: 10 reps
Intermediate: 15 reps
Advanced: 20 reps

Repeat 1-3X

1. Side Step Up (right)
2. Side Step Up (left)
3. Plank Jack
4. Ball Pull Abs/Floor Pull
5. Ball Pull Butt/Floor Pull
6. Criss Cross Mountain Climber
7. Lunge Kick (right)
8. Lunge Kick (left)
9. Seated Leg Lift (right)
10. Seated Leg Lift (left)
11. Knee Tap Squat Jump
12. Bicycle Abs


Hi Everyone!

I hope you all had a fabulous Thanksgiving, and for those of you outside of the USA I hope you had a great Thursday!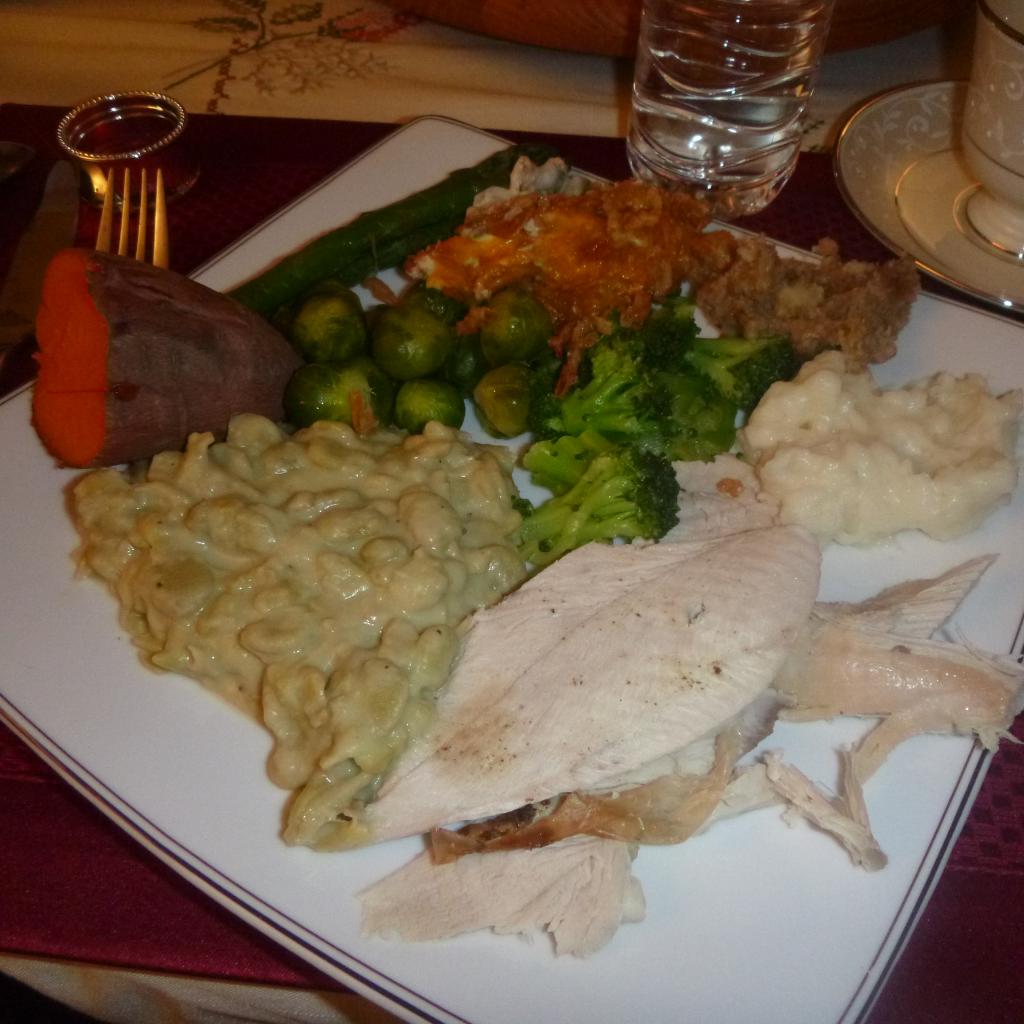 If you follow me on facebook you already know that to start of Thanksgiving my sister and I did a 4.5 mile Turkey Trot run. We had a lot of fun, and I was incredibly proud of my sister. She ran that distance 5 minutes faster than she ever has before. That is a huge time drop! Afterwards, Jesse and I were blessed to be able to celebrate and have two Thanksgiving dinners. We had one with his family, and one with mine. I had a lot of delicious food. This is a picture of my (second) dinner. I had some turkey breast, my mom's special recipe for lima beans, broccoli, brussel sprouts, sweet potato, asparagus, green bean casserole, and a little bit of stuffing and mashed potatos. It was delicious!

I hope no one is stressing out too much over the calories they consumed. If fitness is your lifestyle one day isn't going to make or break your results. Just eat healthy and return to your normal lifestyle. Today's workout is a full body fat burner. Jesse and I followed it up with a 3.5 mile run outside. I repeated the workout twice. I will go through it one more time this evening.

I hope you enjoy the workout!
Melissa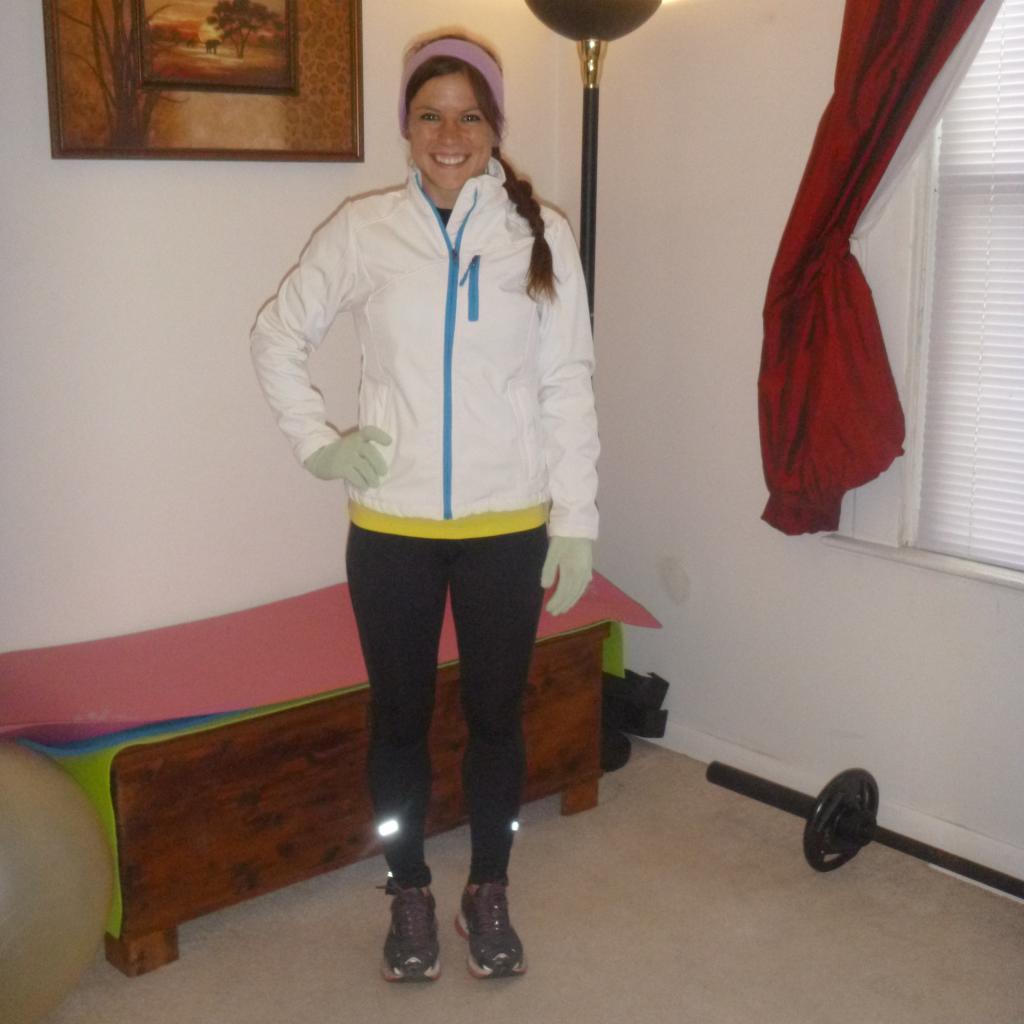 Ready for a run outside in the cold!