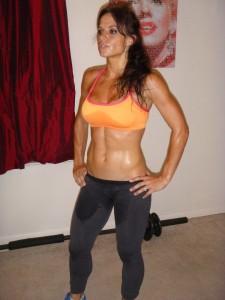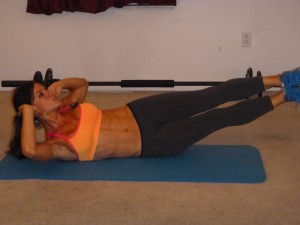 Hi Everyone,

Tonight I did a high intensity interval workout (HIIT). This workout can be done for a specific number of reps, or for the maximum number of reps you can perform in each timed interval. The breakdown will be listed below. 

Jesse and I both went through this workout tonight. Be sure to warm up before this workout, because you will be working at a high intensity, and you want to maximize your results. I warmed up with jumping jacks, and hula hooping. Also, filming this video was a bit of extra warm up for the timed intervals I did on my second time through. 

I will list my number of reps next to each exercise listed below. You can see by the top picture, that this one got me sweaty!

I hope you guys enjoy the workout. Have a great night!
Melissa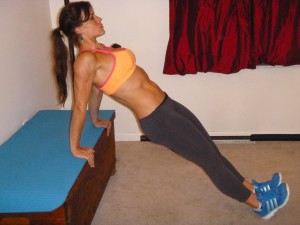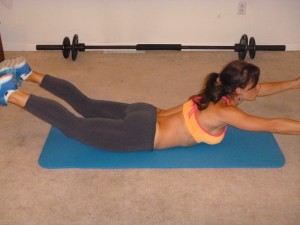 Beginner: 10 reps
Intermediate: 20 reps
Advanced: 25 reps
            or
Maximum number of reps during each 60 second interval, with 10 seconds of rest in between exercises. My reps are in parenthesis next to each exercise. 

*Note: The length of time for high knees varies during each round.

1. Squat Jumps (41)
2. Superman (51)
3. Burpees (12)
4. High Knees (1 minute)
5. Right Lunge Kick (25)
6. Right Oblique V-Up (78)
7. Walking Pushups (20)
8. High Knees (90 seconds)
9. Left Lunge Kick (28)
10. Left Oblique V-Up (83)
11. Monkey Pushups (27)
12. High Knees (2 minutes)
13. Plie Jumps (41)
14. Twisting Taps (52)
15. Tricep Dips (26)
16. High Knees (2 minutes, 15 seconds)

Push yourself, but always listen to your body!