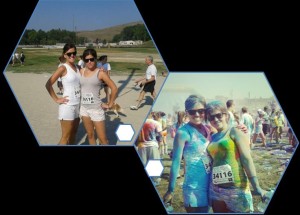 Before and After Color Me Rad 5K
Hey Everyone!
Can you guess what my sister's did this weekend? They ran their first 5K! Of course it wasn't just any 5K, they did the "Color Me Rad" 5K. They chose a race where they were bombarded by color, and had a great time!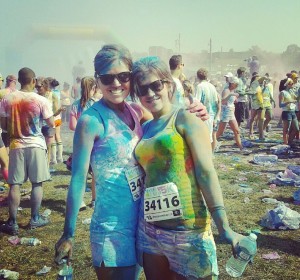 I am so proud of my sister's for doing their first race that I just had to share it with everyone! For Kristen's next race she is going to be chased by Zombies! So if you need a little bit of extra motivation to head out for a run, maybe a fun race like this is for you!
A quick google search for fun races gave me a whole list of 5K's I had never heard of before! Unusual Races is worth checking out. There are races you can run in your underwear, and even one where man races horse (unbelievably humans have actually won a few times!) Of course Tough Mudder's and Warrior Dashes have been gaining in popularity as well.
Have you done any interesting races? Do you have pictures? I think it's about time I checked out one of these fun runs.
Again, congratulations to my sisters! I'm so proud of them! I love seeing my family fit and healthy. There is no greater thing you can do for the people who love you than take care of yourself.
Enjoy!
Melissa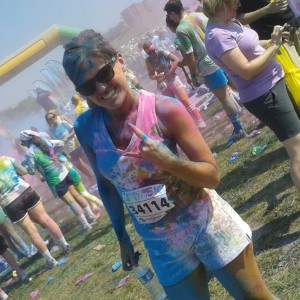 Kristen After the Race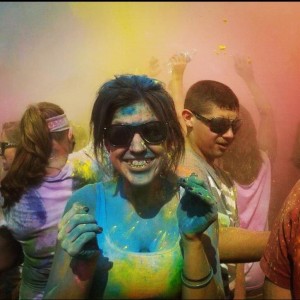 Jessica After the Race