Hi Everyone!
I found another great recipe, and tweaked it a bit. It is both healthy and delicious. Try it out! It was easy, and relatively fast to make! I modified the recipe from the one I found on the blog
Sunday Baker
. She did a pumpkin bread with a more traditional cream cheese filling. I created muffins with a healthy cream cheese frosting.
Melissa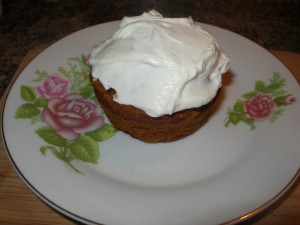 Ingredients for the muffins: Makes 12 Muffins. Pre-heat oven to 350.
1/2 c. unsweetened applesauce
1/2 c. Stevia Cup For Cup sweetener or 24 packets of Stevia in the Raw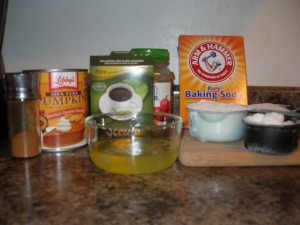 Ingredients for healthy cream cheese frosting:
2 heaping tablespoons of 0% Greek yogurt
2 heaping tablespoons of whipped cream cheese
1 teaspoon of vanilla extract
1 packet of stevia in the raw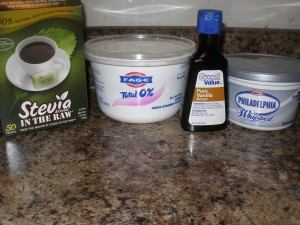 Step 1:
Start your batter. Stir all of the dry batter ingredients (both flours, stevia, baking soda, sugar, cinammon) in one bowl, and mix all of the wet ingredients in a second bowl (pumpkin, apple sauce, egg and egg whites). The wet ingredients can be mixed with an electric mixer on low to medium speed.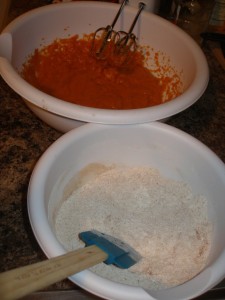 Step 2:
Slowly mix the dry mixture into the wet mixture.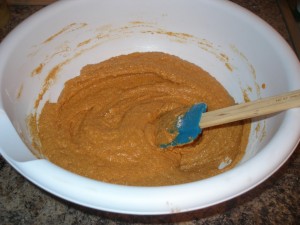 Step 3:
Scoop the mixture into muffin pans. Bake 20-25 minutes or until a toothpick comes out clean when inserted in the middle.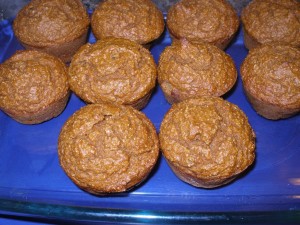 Step 4:
The muffins are delicious plain so you can eat them now or continue and make the frosting!
Step 5: Mix the Greek yogurt, whipped cream cheese, vanilla extract, and stevia in a bowl.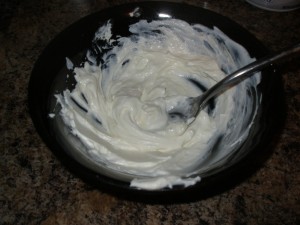 Step 6:
Spread the mixture on your muffins. Top with a drizzle of honey if you want to. (There is no honey on the one pictured). Try it out on one muffin to be sure you like it!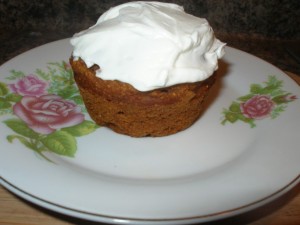 Step 7:
Enjoy!